Crypto's that are Seeing Heightened Interest & The Ones Not Popping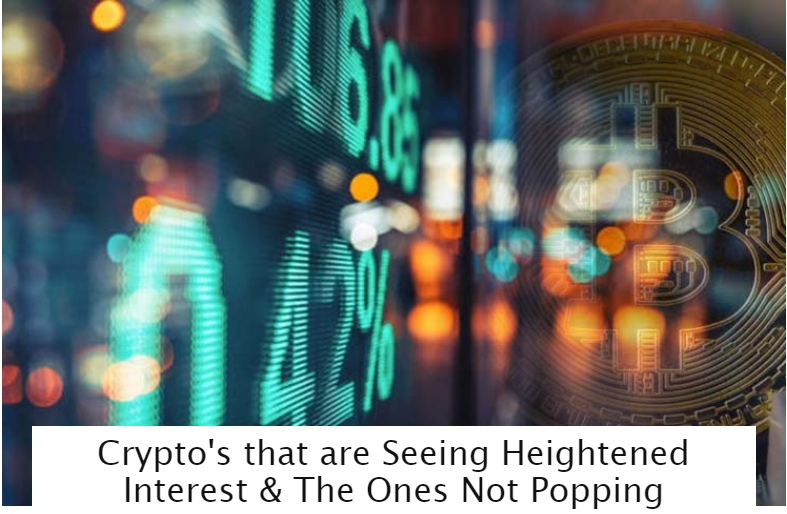 This week, several digital assets recorded substantial gains. It all started with Dogecoin when zoomers went on Tik Tok to pump this "joke cryptocurrency." DOGE went up 150%, and the Google Search interest also jumped to a top score of 100, a massive uptrend from the usual reading that remained below 10.
However, Dogecoin has since retraced all of its gains and is currently in the red.
Another coin that has been a hit on the popular video-sharing platform is Zilliqa. However, the greens recorded by this crypto have been completely lacking.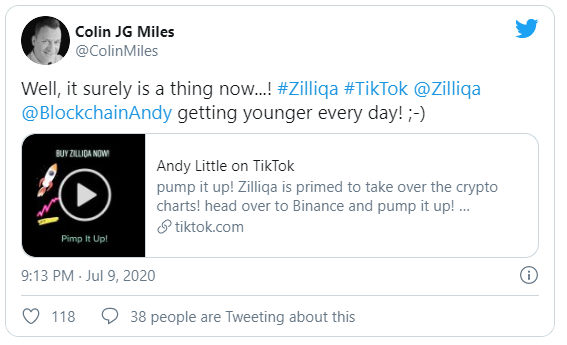 A positive development has been Binance-backed BUSD coming to Zilliqa blockchain, which, along with Switcheo, is building a bridge between Ethereum and Zilliqa to bring the ERC20 stablecoin to it.
On Google trends, the search interest for Cardano and VeChain is still strong, to the full 100 on a scale of 0 to 100. Both the coins made sizable gains this week.
Cardano's gains have been on the back of several announcements made during the Virtual meetup. In a blog post on Friday, IOHK's Tim Harrison further shared that they have "effectively recreated the steps that we'll go through later in July to activate Shelley functionality on the mainnet. A 'dress rehearsal,' if you like. And so far, it's looking good."
While ADA has calmed down, VeChain is still recording 10% gains but has slipped from $0.20.
Stellar started popping up later in the week to surge over 50%, with its competitor XRP also slowly moving up, now barely in the greens. However, this week, XRP tweets reached an all-time high as per Bitinfocharts only to tumble back down.
Elorand's impressive feat of over 100% gains is slowly winding down the same as Ampleforth, whose "whole use case is around having stable purchasing power." In the past month, both these digital assets recorded gains of more than 250%.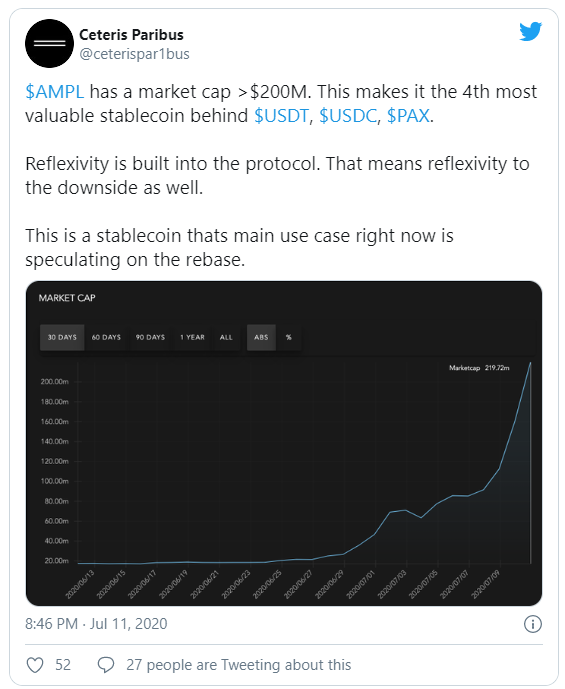 Because these cryptocurrencies are slowly giving up their gains, this looks like an "altweek" instead of an alt season, says analyst Mati Greenspan.
Although there are still "many projects that still have promise and lots of money available for investments," Greenspan says, "the digital asset space is plagued with a lack of metrics to measure absolute value and instead must defer to relative value, or more often … momentum, which is what got us to the situation this week."
When it comes to YTD changes, Aave is up a whopping 2,300%, Unibright 1,460%, Kyber Network 810%, Band Protocol 643%, Elrond Network 540%, and Bancor 500%.
Today, IOV Blockchain 80%, Kava is up 26%, Aave 18%, Algorand 17%, Bytom 15%, Hyperion 13.75%, and Balancer 11%.
According to trader Crypto Michaël, until bitcoin breaks out of its range, altcoins will continue to outperform bitcoin.
"Essentially, anything between $8,500 and $10,500 is playground time for altcoins, and that could last a few months longer," he said.
But there are still some coins that are not rallying during this frenzy. Bitcoin hard fork Bitcoin Cash (BCH) and BCH's hard fork BSV; both have been struggling in this rally. Litecoin is another top coin that is not giving any signs that it will lift off.
Although EOS's YTD performance remains the worst with 1.41% losses, it has started stirring, but it remains to be seen if it will be able to wake up.
Monero did move, but the gains have been comparatively of small size, the same as Tron (TRX), NEO, Hedera Hashgraph, and Lisk. Maker's value dropped this week.
Bitcoin and Ethereum meanwhile remained stable this week around $9,200 and $240, respectively.
The article was written by

https://bitcoinexchangeguide.com/cryptos-that-are-seeing-heightened-interest-the-ones-not-popping/