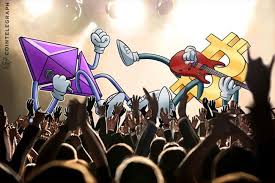 Cryptocurrency fall continues ahead of Bitcoin's 'civil war' conclusion on Aug 1- Ether below $200
Bitcoin prices fell below USD 2,100 today and are inching towards breaking the USD 2,000 level, as bears continue their rampage on cryptostreet.
Cryptocurrencies continue to bleed as speculators remain jittery ahead of bitcoin's scaling debate conclusion on August 1. The total market cap has dropped by USD 9 billion, a 11 percent fall, in the past 24 hours, according to coinmarketcap.com.
Bitcoin prices fell below USD 2,100 today and could soon break the USD 2,000 level, as bears continue their rampage on cryptostreet.
The price slipped to USD 2,057, at time of reporting, according to CryptoCompare.com, a drop of around 32 percent from its all time high of USD 3,000.
Ethereum, bitcoin's closest rival in terms of market cap, again dropped sub-USD 200 to the levels of USD 186, as per CryptoCompare. After falling 50 percent from its all-time high in June, ether has now hit a 45-day low.
Other major cryptocurrencies like litecoin, ripple, zcash have witnessed a drop of 10-20 percent over the past 24 hours.
The crypto-asset space reached a peak market cap of USD 116 billion in June and since then has lost USD 42 billion, a 36 percent correction over the past one month, entering a bear market, going by conventional definition.
Since the start of 2017, cryptocurrency prices have had a phenomenal rally. Experts believe this was due to speculative buying as prices were being driven by the mania for initial coin offerings (ICOs).
What the 'fork'
Just when everyone thought it was over, the bitcoin 'civil war' resurfaced in June when major mining firm Bitmain announced the launch of a user- activated hard fork (UASF).
In May, a majority of blockchain industry bigwigs reached a consensus regarding the bitcoin scaling solution and agreed to enable the Segregated Witness (SegWit).
The SegWit was supposed to be a soft fork, a temporary solution to make bitcoin's software protocol handle the growing transactions burden.
"The prospect of a bitcoin fork isn't enticing for bitcoiners as it highlights the inability for the project to move forward and the divisiveness in opinions on how to do so," Charles Hayter, co-founder and CEO of cryptocurrency data platform CryptoCompare, had earlier told Moneycontrol.
"The scaling debate has been around for two years now and the ramifications of the present state of play lead to a number of price-sensitive scenarios that are not positive."
n case of a hard fork, if the bitcoin blockchain splits, users are at risk of losing their bitcoin. Bitcoin experts have suggested to not make transactions during the uncertain time period around August 1.
If the Bitmain hard fork happens then there would be two legitimate Bitcoin ledgers on August 3rd. The soft forked version of Bitcoin and the newly forked Bitmain Bitcoin.

David Ogden
Entrepreneur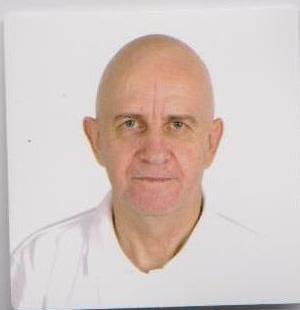 Author: Sidhartha Shukla
Alan Zibluk Markethive Founding Member