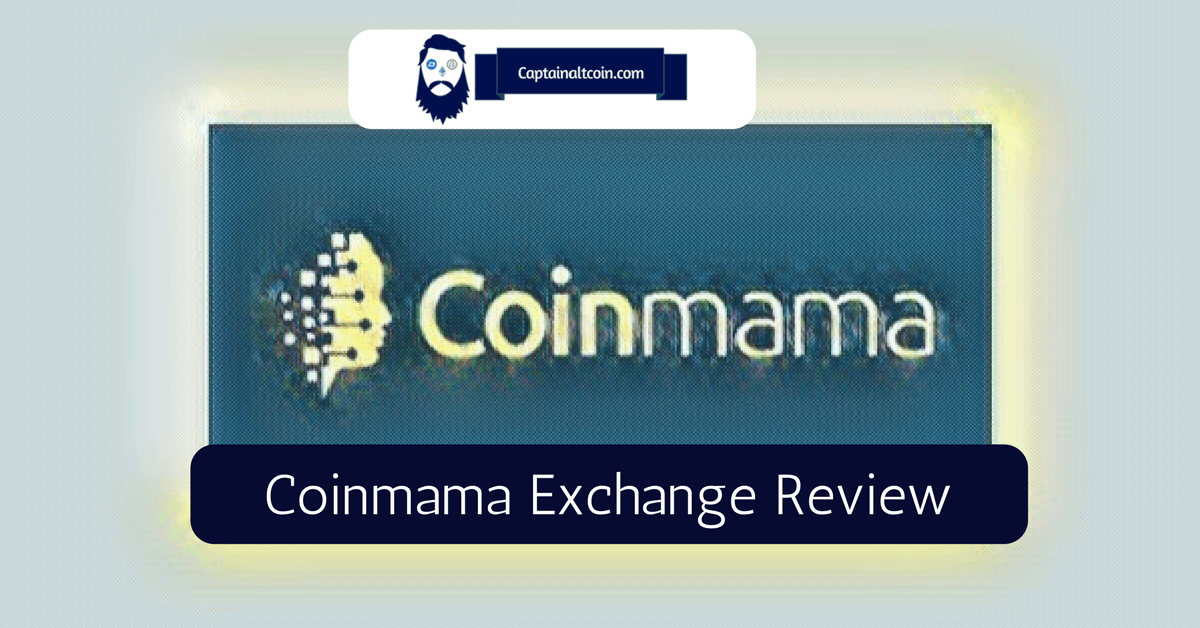 Coinmama Review 2020 — Is it 100% Reliable and Safe?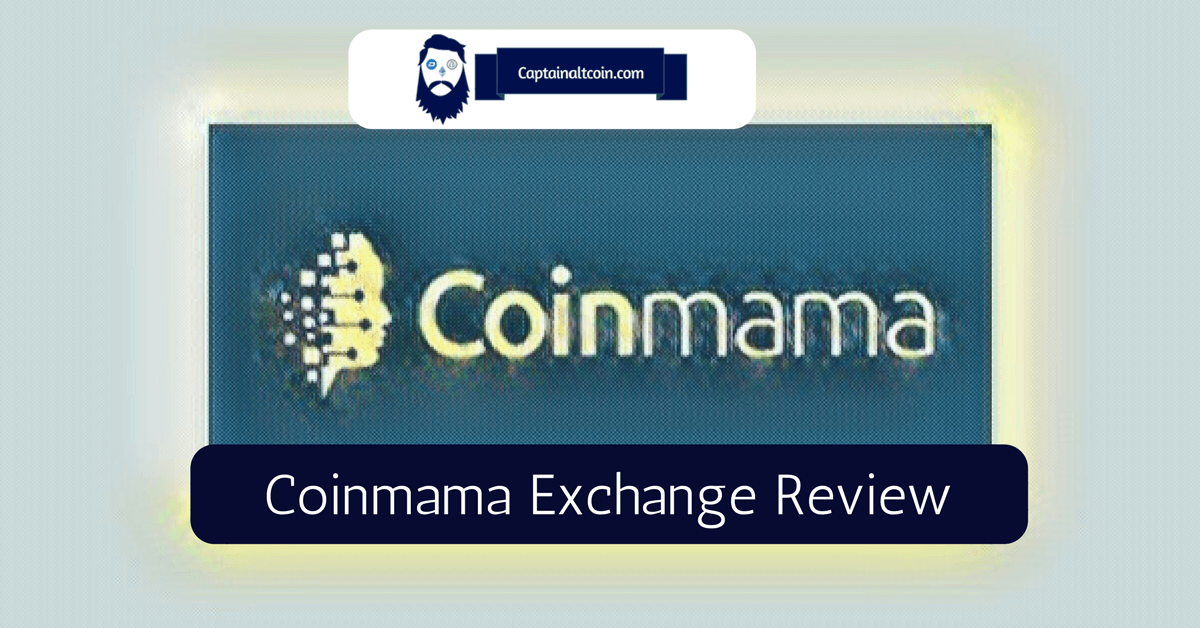 Coinmama is a bitcoin and cryptocurrency exchange where you can buy Bitcoins via credit card,
debit card or bank wire, with availability to nearly anyone in the world. In this Coinmama review, we will go through all major questions and dilemmas around Coinmama: reviewing how Coinmama works, how to register and buy bitcoins on Coinmama, what coins and countries Coinmama supports plus many other topics around this crypto exchange. Coinmama is one of the oldest Bitcoin exchanges in business, and it has been selling Bitcoins via credit/debit cards for longer than any other company. We will take a deeper dive into workings of this exchange in our Coinmama review — so let's go.
How Coinmama works?
Coinmama is different to many other exchanges in one major way: it doesn't keep your coins in its own wallets after you buy them via their service. Rather, Coinmama sends them right away to your own wallet. This is a great deterrent for hackers as they have no incentive to attack Coinmama servers since they hold no cryptocurrencies.
Is Coinmama instant?
Buying process on Coinmama is very simple. There are couple of payment methods that are accepted and if you wondered if Coinmama is instant — the answer is yes — as soon as you make the payment, coins are on their way to your wallet.
Accepted payment methods on Coinmama
Various payment methods are supported as well, so Coinmama customers can invest in Bitcoin via Visa and MasterCard credit and debit cards and cash. One of the most important changes in the Bitcoin industry is how simple it has become to purchase Bitcoins with a credit card. This is mainly because of the fact that companies like Simplex have allowed brokers and exchanges to verify users with less risk. Coinmama integrates Simplex in its system and allows you to pay with any MasterCard or Visa you might have, which is a much welcomed change because, without this, you'd be bound to the old methods of actually going to your local Western Union counter and depositing money.
Bank account — SWIFT and SEPA
Aside of buying bitcoin with credit card on Coinmama, you can buy bitcoin or other crypto with the following methods as well:
Buy Bitcoin with Bank Account — You can buy Bitcoin with bank transfer using SEPA (Europe), SWIFT (worldwide), or Faster Payments (UK). Benefits of this payment method include higher spending limits plus low or no payment processing fees.

Buy Bitcoin with SEPA — Customers in Europe will use SEPA bank transfer to place orders of up to 30,000 USD at a time, depending on verification level. Unlike credit card orders, SEPA transfers carry no additional processing fee.
Buy Bitcoin with SWIFT — SWIFT transfers are aimed at global customers of Coinmama to buy Bitcoin directly from their bank account with daily limits of up to 30,000 USD depending on verification level, no processing fees on orders over 1,000 USD, and a low flat fee of 20 GBP on orders below 1,000 USD.
How to register and use Coinmama?
In order to use this exchange, you need to sign up first. Unlike some of its competitors, Coinmama has no mobile app yet and is only currently available as a website. On the other hand, it is on par with its competition in terms of KYC procedures — you need to be fully verified in order to buy crypto on Coinmama. Sign up process is easy — you go to Coinmama.com and click on register. Once you fill out the form, click next and finish the process. Don't forget to confirm your email address by clicking the link Coinmama send to your email!
How to verify on Coinmama?
Another question we come across often is: how to get documents verified on Coinmama? You will have to upload official government issued ID and wait for Coinmama approval.
Coinmama requires the following steps in order to verify you:
all photos you upload need to visible in their entirety;
high quality images;
valid documents, with details like expiry date clearly visible;
maximum file size of 8MB.
Verification process usually takes couple of hours during the working time and a bit longer if you start your verification in the evenings or weekends. Coinmama has three tiers for its users, and each tier requires additional KYC requirements. Earn passive income with Quadency trading bot. Connect Binance account and use Quadency bot for 6 months completely free. Hurry up, this deal is not around for long!
Limit level 1: buying limit up to $ 15,000
Required documents for this category: -A selfie with valid government-issued ID-card-A note with "Coinmama" and date mentioned on it
Limit level 2: buying limit up to $50,000
On top of the tier 1 verification, you need to upload two government-issued ID card and scanned image of a utility bill that can be anything like electricity bills, gas bills, property tax receipts, bank statements, or credit card statement.
Limit level 3: Up to $100,000
How to Buy Bitcoin on Coinmama
Coinmama is a bit different than other exchanges when it comes to buying crypto. They do not store anything on their servers — not your credit card details nor your coins. So how do Coinmama purchases work? You create an order, choose how many bitcoin or other coins you want to buy and then proceed to the checkout page, where you enter your credit card details.
After finishing the payment, the cryptocurrency is sent immediately to the user's private wallet address, not a wallet that is kept on Coinmama servers. The minimum purchase amount on Coinmama is 60 USD (or its equivalent in EUR) at present, although this is based on the price of Bitcoin. When you use other exchanges like Binance or Coinbase, your cryptocurrencies are stored inside the exchange's wallet address, on their servers (which is highly inadvisable.). However, when you enter your payment details and buy crypto on Coinmama, your coins are instantly sent to your own wallet as soon as the payment goes through! Needless to say this is much safer for both you and the exchange (avoids the risk of being hacked).
Supported currencies on Coinmama
Coinmama accepts all major world currencies:
USD
EUR
British Pound
Canadian Dollars
Australian Dollars
You can buy these cryptocurrencies:
BTC
ETH
LTC
BCH
ETC
XRP
QTUM
ADA
What are Coinmama Fees?
Burning question for every crypto buyer are fees that platforms charge. As you might have already noticed in this Coinmama review, this exchange is setting itself apart from the rest in many respects, this one included. The fees are now lower because the process has become much more advanced. Just so you'll get a perspective — before the change to credit cards was made, one Bitcoin would cost you $310 when the corresponding Bitstamp rate was only $257, which is a whooping 22% fee. Ouch! After changes were implemented fees are about 6.5%, which may still sound like a lot. However, if you look around at companies selling you Bitcoin with credit card as a payment method, you'll see that it's basically the same fee everywhere. The reason why fees are so high is because of expensive measures these companies have to deploy in order to avoid fraud and chargebacks.
Can you sell on Coinmama?
Yes, you can sell cryptocurrencies on Coinmama. You only need two things to do so: your cryptocurrency wallet and a bank account and Coinmama will take care of the whole process.
How to sell on Coinmama
You can sell bitcoin on Coinmama in four easy steps:
Log into your Coinmama account and click on "Sell" — Input your Coinmama login information, then choose the Sell option from your main account screen. If you don't already have an account, you can register here.
Enter the Bitcoin amount you'd like to sell — Put in the Bitcoin quantity you'd like to sell to see the BTC conversion rate in your preferred currency. You can also enter a currency amount (such as USD or EUR) to see the Bitcoin quantity.
Make your order — Follow the prompts to create your order. Enter your bank country, account information, and personal details.
Transfer your coins — Send the exact amount of Bitcoin selected to the wallet address provided in a single transaction, or scan the QR code from your wallet app. Once we receive your coins, we will transfer the payout amount to the bank account you provided.
Coinmama customer support
A huge plus for this positive Coinmama review is their customer support that works mostly via live chat in the following working hours. If you need to contact Coinmama customer support outside these hours, you can either send an email, open a support ticket or even contact them on Facebook! There is also an extensive knowledgebase with FAQs which is very useful for the most common issues users have with the exchange.
You Get Your Bitcoins Instantly
The speed at which you get your coins is the last thing that gets dramatically improved. In the past, when you could buy Bitcoins with Western Union, you'd have to wait for a wire confirmation to arrive from Western Union. Today, you can withdraw your coins as soon as your payment has cleared, which is completely awesome. This is crucial, because sometimes a day or two can mean wide price fluctuations in Bitcoin. This means that you could end up purchasing coins for more or less than you intended. Keep in mind that there is a limit for first time users on how much you can buy (at the time or writing this limit is $5,000 per day, and up to $20,000 worth per month).
Can Coinmama be trusted — Security and Privacy
Coinmama stores your personal data on secured servers. Also, the site uses high-level encryption and authentication measures to ensure your details and money are safe. Coinmama allows its users buying less than $150 worth of Bitcoins without uploading pictures of an ID, but any amount over $150 worth of Bitcoins will require full identity verification.
Availability — What countries does Coinmama support?
Coinmama offers the service worldwide. You might have limited functions in some countries (for example, if a country shows up on a sanctions list maintained by the US Office of Foreign Assets Control (OFAC), UK Treasury, European Union, or United Nations, CoinMama will not operate there). However, overall, the service is available in the widest range of countries.
Is Coinmama Easy to Use?
It's incredibly easy to buy Bitcoins at Coinmama, which is one of the reasons they're so popular. That is why this Coinmama review will end on a good note for the exchange — there is simply nothing to complain about. When you visit Coinmama, you'll notice that the UI is intuitive and simple, and that not one element is ambiguous or confusing. The site is simple, fast, and there are no obstacles aside from the verification requirements at various purchase volumes. All these things make for an ultra-easy buying process.
Conclusion — Should I use Coinmama and is it legit and safe?
In conclusion of this Coinmama review we can say that this is a reputable company, so the short answer is yes, Coinmama is legit and safe to buy crypto on it. The only downfall is its high fees, which unfortunately can't be avoided when using a credit card at the moment. On the other hand, the long answer to the question is "it depends". If you have the option to use a different payment method other than a credit card then I'd go elsewhere to avoid paying the high fees. All in all, the service is solid and hopefully in the near future, it will become more affordable.
FAQs
Is Coinmama safe and legit?
Yes, Coinmama is a safe and legit place to buy bitcoins and other offered coins like ETH, ADA, XRP, LTC, QTUM.
Where is Coinmama located and can it be trusted?
Coinmama was started in 2013 as a startup in Israel and has since expanded and served over 2m customers in over 180 countries with over 30 employees. Today, the company is registered in EU, more precisely in Slovakia while still owned and headquartered by New Bit Ventures in Israel.
How long does it take Coinmama to verify?
Initial level 1 verification on Coinmama usually takes 10 minutes. After this verification, you will have your bought bitcoins delivered instantly. However, level 2 and 3 verification may take up to six hours.
What states does Coinmama work?
Coinmama is available in the following US states: Arizona, California, Colorado, Florida, Illinois, Indiana, Kansas, Kentucky, Louisiana, Massachusetts, Maryland, Michigan, Missouri, Montana, Nevada, New Jersey, North Carolina, Pennsylvania, South Carolina, Tennessee, Texas, Virginia and Wisconsin.
Does Coinmama require ID?
Yes. Coinmama requires 1 valid government issued ID and a selfie of yourself holding that ID and a note with "Coinmama" and today's date written on it.
Can you sell on Coinmama?
Yes, you can sell bitcoins on Coinmama. Selling cryptocurrency with Coinmama is currently available to customers in Europe that are part of SEPA.
Is Coinmama an exchange or a wallet?
Coinmama is a crypto exchange where you can buy bitcoin and other coins instantly.
Does Coinmama have a mobile app (Android or iOS)?
No, currently you can access Coinmama only through a web-browser via their website. They also do not have a publicly available API integration which is the most common way apps and services interact with each other in online world.
Article Produced By
Felix Kuester
Felix Kuester works as an analyst and content manager for Captainaltcoin and specializes in chart analysis and blockchain technology. He is also actively involved in the crypto community — both online as a central contact in the Facebook and Telegram channel of Captainaltcoin and offline as an interviewer he always maintains an ongoing interaction with startups, developers and visionaries. The physicist has couple of years of professional experience as project manager and technological consultant. Felix has for many years been enthusiastic not only about the technological dimension of crypto currencies, but also about the socio-economic vision behind them.
https://captainaltcoin.com/coinmama-exchange-review/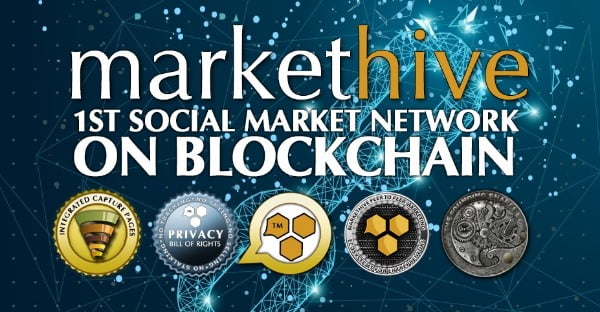 Markethive is creating a "Universal Income for Entrepreneurs" and is changing totally the way people think about making money online or growing their businesses. Markethive is the game changer in social Marketing network, the first of its kind in the industry, built on the block chain and made available 100% free to everyone.
MarketHive is a social marketing platform for entrepreneurs that has the combined power of Facebook, LinkedIn, Marketo and Amazon.
100% Free to everyone
Info : Click here to join for free