Bitcoin Retests Support Below $9k for the Second Time in 10 Days

Bitcoin (BTC), in the opening hours of the trading session today, retested support below $9k for the second time in 10 days.
However, irrespective of the price, Bitcoin has been a center stage for people all over social media and has been luring many investors due to its recent hype after the Coronavirus lockdown. Bitcoin is not just a mere investment but is a power and a transition factor to act as a catalyzer in the traditional investment and financial system. It has been over a decade since Bitcoin has made its appearance as a digital asset and thereby gained enough lovers and loyalists who believe that this decentralized blockchain-based crypto will have a massive breakthrough sooner or later.
Frequently, Bitcoin is compared to the traditional stock market or the indices of the market, and investors often draw intersections before considering planning in either of the avenues. Moreover, it is observed that the stock market and Bitcoin are drawing correlation since the Pandemic outbreak, yet crypto is seen standing fair support. If we understand a practical approach of trading, which is nothing but buying and selling, similarly, trading in stocks or Bitcoin is nothing but a human activity. Trading in Bitcoin or stocks is in common parlance a human activity and cannot be dissociated based on trading factor but can be distinguished based on fundamentals.
Bitcoin Price Analysis
On the given hourly chart, BTC is seen rising from the recent bottom when the greatest cryptocurrency by market cap retested support below $9k. However, Bitcoin appears holding strict support at $8.9k and has rebounded twice in 10 days from the given support. At the press time, BTC was trading at 9,167.82 against the US Dollar and held no support from 50-day and 200-day MA over the past 7 days. After rebounding from the first fall, Bitcoin tested massive resistance around $9.8k but failed to hold a persistent bullish crossover and plummeted gradually.
Moreover, the alts have been maintaining an amazing momentum, and few amongst the top 50 coins of the market are seen hitting a fresh 52-week high. Bitcoin has remained uninfluential for altcoins like Chainlink, DigiByte, VeChain, Verge as they exhibit complete bullish crossover over the past 10 days now. The technicals of Bitcoin are holding a bearish crossover due to recent pullback that happened in the early hours of the trading session today, and the signal line crossed above the MACD line. The RSI of BTC is at 33.82 and is seen rising from the utter selling pressure below 30. The major support is $8.9k, and a further fall will confirm the bearishness and invite sell-off from intraday traders and a HODLing opportunity for long-term investors.
Article Produced By
Mehak Punjabi
Mehak Punjabi is a post graduate in MBA with specialization in Finance and has joined CryptonewsZ with a skill building view in the world of cryptocurrency and blockchain. She is dynamic and a quick learner with a hold on financial analysis.
https://www.cryptonewsz.com/bitcoin-retests-support-below-9k/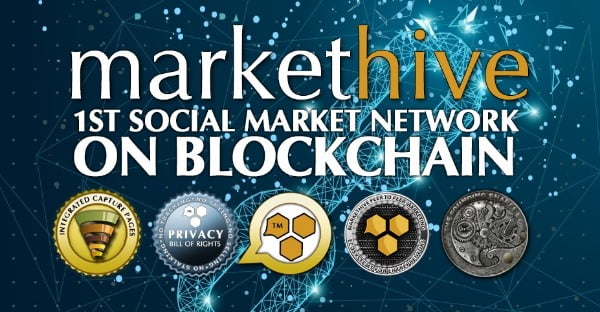 Markethive is going to the moon, are you coming?
Markethive is becoming more than just an inbound marketing platform empowering entrepreneurs to be outstanding and trendsetters in what they do.
This is what you get today, when you join Markethive:
a) 100 MHV Coins as Bonus
b) Instant access to the over $2,000/month worth Markethive Buisness Building System, the most powerful Inbound marketing system known to mankind, 100% FREE.