Blockchain Is Bubbling Up As A Solution To The Supply Chain's Transparency Woes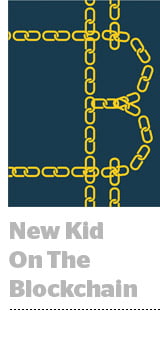 Ad tech has a transparency problem. Some are pointing to blockchain as a possible answer. It's fairly easy for fraudsters or an ill-intentioned party to weasel their way into a programmatic transaction, said Ken Brook, CEO and co-founder of metaX, a blockchain-based ad tech company that launched into beta on Tuesday. "The supply chain is opaque — you can't see beyond the first hop," said Brook, whose company developed a protocol called adChain that uses a blockchain-inspired system to publicly verify digital ad transactions.
The technology behind blockchain is predicated on knowing who did what when. That's how users of the digital currency bitcoin, for example, are able to guard against fraud and double-spending. All bitcoin transactions are tracked through a decentralized network of peers in a shared digital database, known in bitcoin parlance as a ledger. Because the ledger is updated with every interaction, and no single person has control over that repository, it's virtually impossible for malicious activity to creep in because it's fairly easy to double check the source.
Blockchain is "the internet of value," said Stacy Huggins, CMO and co-founder of MadHive, a video ad platform powered by blockchain tech. The existence of a distributed ledger where everyone has a copy of the information associated with a transaction "helps among ecosystems where parties can't trust each other," Huggins said at the Gabbcon audience-based buying conference in New York last month. And there's a lack of trust in the ad tech ecosystem, said Jim Wilson, president of Tegna's OTT business unit, Premion. Tegna, like other media companies, wants to protect its data, and that can sometimes get in the way of doing business, Wilson said.
"It's in our best interest right now, without a blockchain system, for there to be fewer partners because it's easier for us to integrate and, frankly, there's less reconciliation in the end," Wilson said. "If we had a trusted source, certainly we'd go much faster, and at the end of the month, people would get paid faster." Publishers can use Deal ID identify buyers and manage their private marketplace deals, but Deal ID isn't standard across exchanges, sell-side platforms and DSPs, which creates inefficiencies and workflow issues. "The industry has an open-access problem, call it an inability to coordinate," Brook said. "We see blockchain as a single source of truth for digital advertising."
Part of the issue with fraud, for example, is that it's difficult for advertisers, DSPs and verification and safety vendors to pinpoint the perpetrators. And even when the perps do get nabbed or an IP address is found to be nefarious, the industry needs to manually block and blacklist it, which is "a blunt and reactive instrument," said Brook. "But if an entity registers and it doesn't behave according to the guidelines and agreed-upon policies, their campaign channels and their domain are switched off and they can no longer operate in the protocol with other vetted members," he said. That approach is a little different from how other players, like the Trustworthy Accountability Group, are approaching the problem.
"TAG is more of a register, a list of entities that have been approved and paid to be there," Brook said. "But this is regulating at the technology level." That doesn't mean blockchain is a set-it-and-forget-it panacea for transparency and fraud problems across the board. Blockchain "isn't the police," Huggins said, "but we can certainly report on bad actors. It's up to the other members of the supply chain or even the standards boards" to fix those problems.
The adChain technology is being tested primarily through VidRoll, the video monetization platform where Brook serves as CEO, and its network of roughly 60 partners. Publishers, advertisers, exchanges and verification vendors are being invited to sign up for the beta. Blockchain technology has been cropping up more frequently in the advertising context. Last week, Nasdaq launched a startup called NYIAX – the New York Interactive Ad Exchange – that uses blockchain tech to allow publishers and advertisers to buy, sell and trade guaranteed ad inventory like a stock on a stock exchange.
Nevada Lawmaker Moves to Block Taxes on Blockchain Transactions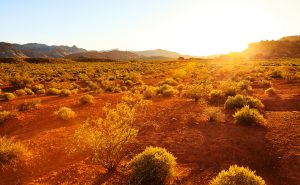 A new bill filed in the Nevada Senate would, if passed, prevent local authorities from imposing fees or taxes on the use of a blockchain. Nevada Senate Bill 398, filed yesterday and introduced by Senator Ben Kieckhefer, seeks in part to create a legal basis under state law for the use of blockchain-based records and contracts. Notably, the bill would also prohibit local governments from taxing the use of the tech or requiring the use of a licensure for that purpose.
The proposed legislation states:
"A local governmental entity shall not: (a) Impose any tax or fee on the use of a blockchain or smart contract by any person or entity; (b) Require any person or entity to obtain from the local governmental entity any certificate, license or permit to use a blockchain or smart contract; or (c) Impose any other requirement relating to the use of a blockchain or smart contract by any person or entity."
The bill's impact wouldn't be limited to those potential economic costs, however. Kieckhefer's proposal would prohibit the exclusion of blockchain records in "proceedings", noting at one point that "if a law requires a record to be in writing, submission of a blockchain which electronically contains the record satisfies the law".
"A smart contract, record or signature may not be denied legal effect or enforceability solely because a blockchain was used to create, store or verify the smart contract, record or signature," the bill goes on to state. "In a proceeding, evidence of a smart contract, record or signature must not be excluded solely because a blockchain was used to create, store or verify the smart contract, record or signature." The proposal is similar to a bill put forward in Arizona last month, constituting a further move to legitimize the use of blockchain records at the state level, with a previous effort also being pursued last year in Vermont.
Chuck Reynolds
Contributor
Alan Zibluk Markethive Founding Member