Bitcoin's Hashrate Hits Record High 130 EH/s, as BTC Price Faces Resistance at $12,000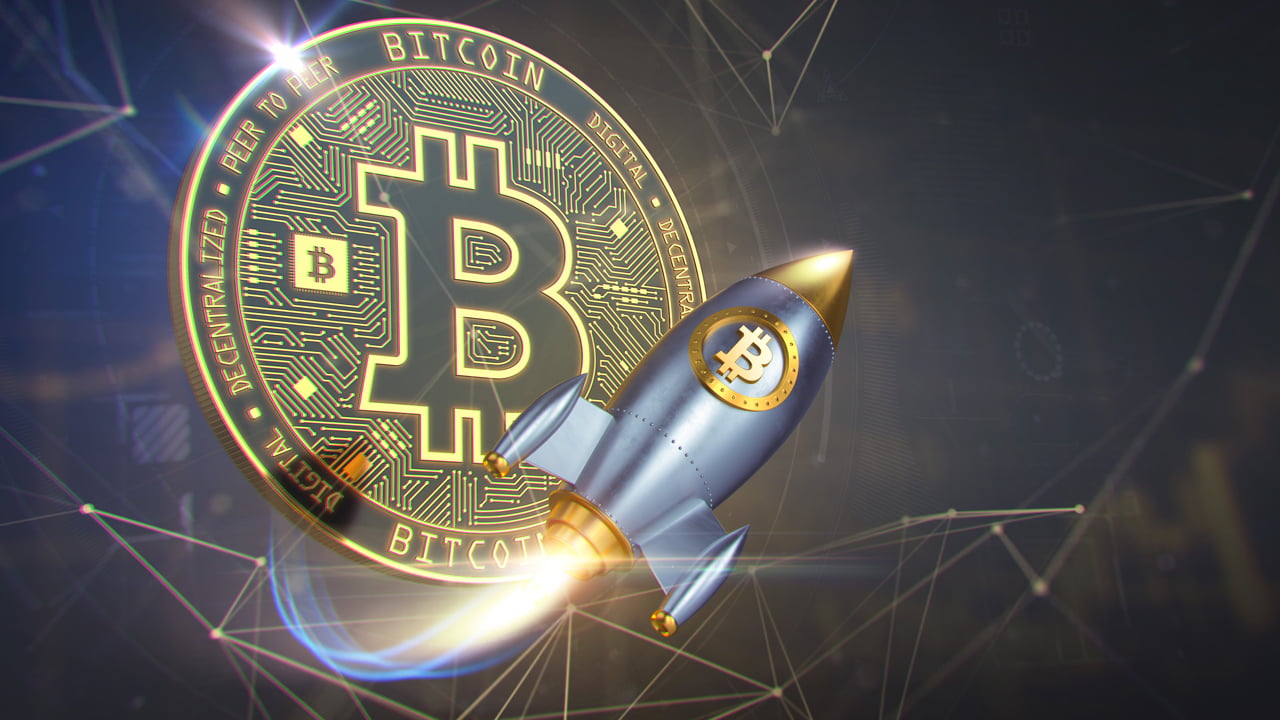 Bitcoin's seven-day average hashrate has reached a new all-time high of 130 exahash per second (EH/s) — a feat that might positively influence the asset's price, while adding to the fundamental strength of the Bitcoin network.
According to the latest data from charts.Bitcoin.com, the previous peak of about 127 EH/s was recorded on July 28. The Bitcoin (BTC) hashrate dropped sharply after the last halving on May 11, falling to about 90 EH/s, as miners with old, inefficient mining rigs closed shop.
However, the decline was quickly reversed as miners re-entered the network. Bitcoin's scheduled supply cut reduced miner bonuses by 50% to 6.25 BTC per block. Overall, the processing power of Bitcoin has grown by more than 77% since August 10, 2019.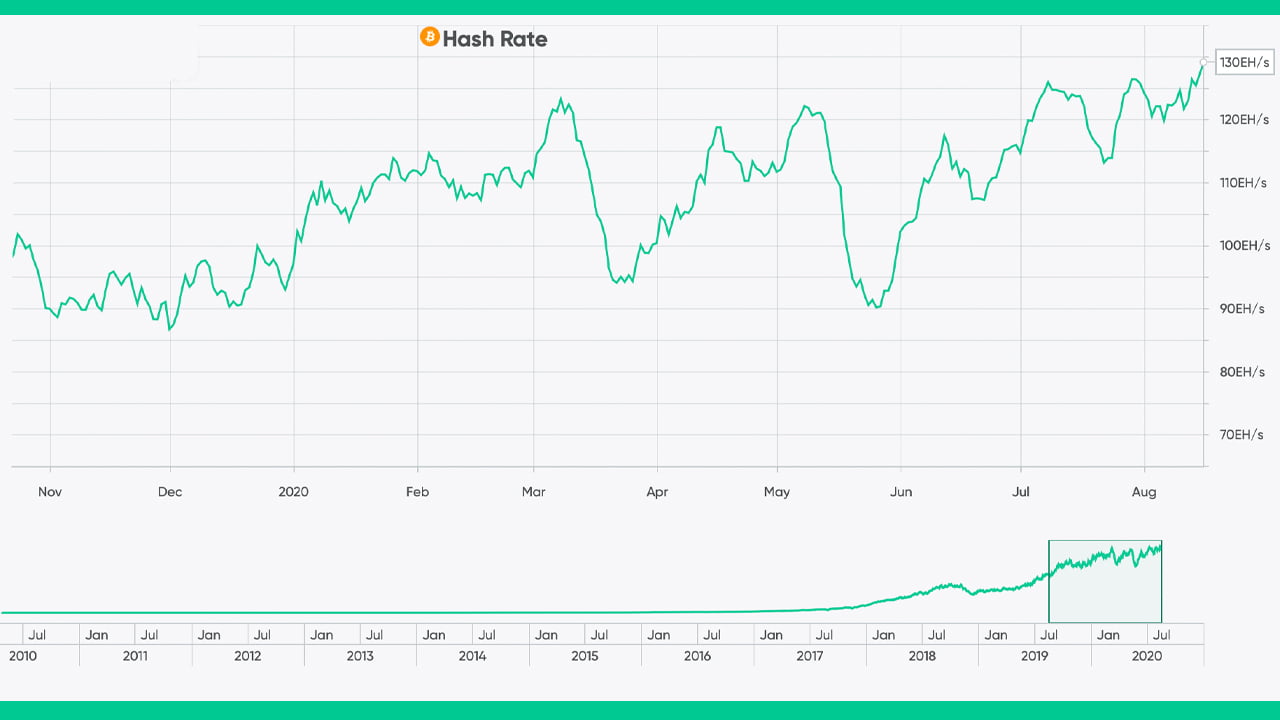 Bitcoin (BTC) global hashrate according to data from charts.Bitcoin.com on Monday, August 17, 2020, at 9:00 a.m. ET.
Hashrate is a measure of the power of the computers linked to the Bitcoin blockchain, which determines their ability to produce new coins. Increasing hash power suggests miners are optimistic about making profits.
This might as well influence the price of bitcoin higher, given the strong correlation between the two. But the relationship is not exactly as linear, because it is difficult to gauge future price changes based on hashrate alone, so things can turn out differently.
The good thing is that when miners commit more computing power to process bitcoin transactions, that helps secure the network against 51% attacks — a situation that could allow rogue miners to hijack the system and double-spend some coins.

At the time of writing, each BTC is trading for $11,888, up 1.1% over the last 24 hours, as per data from markets.Bitcoin.com.
The top cryptocurrency has struggled to break resistance at $12,000, remaining capped in the $11,200 to $11,800 range for a couple of weeks now. Some pundits expect the price to hit $28,000 by year-end.
What do you think about Bitcoin's rising hashrate? Let us know in the comments section below.