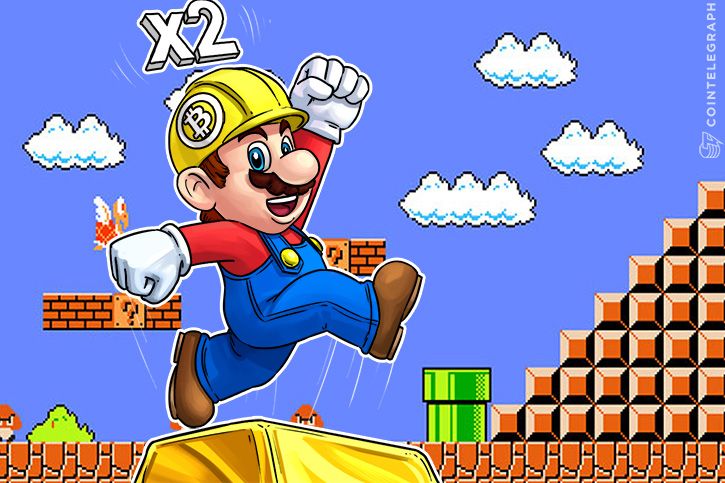 Bitcoin Price Officially Doubles That of Gold, Experiences Minor Correction
Until May 26, Bitcoin price remained at around $2,550, demonstrating a value that is double that of gold.
Gold is being traded at $1,267 in most major markets. For two straight days, from May 24 to May 26, Bitcoin was being traded at a price that is double that of gold, in the $2,600 region. In other Bitcoin exchange markets such as Japan and South Korea, Bitcoin price peaked at $4,000, demonstrating a price that is three times higher than the value of gold

Since then, Bitcoin price has experienced a minor correction from its strong rally and upward momentum. Bitcoin price dipped below $2,400 earlier today, stabilizing at around $2,350.
Factors driving the value
Analysts have attributed Bitcoin's price correction to the strengthening of the US dollar and the strong performance of global stock markets. Bloomberg analysts specifically noted that the weakening oil market has led to an increase in the value of the US dollar. Although US stocks stumbled as markets closed this week, major stock markets recorded all-time highs and a strong six-day rally throughout this week.
"Markets ultimately found the renewed deal among OPEC and friends underwhelming. Essentially, the market consensus seems to have come around to a view that regardless of what effect on global inventories the deal may have for now, OPEC and its partners have little insight as to what to do later on," said Sberbank strategist Cole Akeson.
Previously, the strengthening of the US dollar led to an increase in the demand toward Bitcoin in leading Asian Bitcoin exchange markets such as China, Japan and South Korea. China, in particular, was heavily affected by the performance of the US dollar as it influenced the value of the Chinese yuan and ultimately, the demand toward Bitcoin.
When the Chinese yuan weakened, local Bitcoin exchanges experienced a surge in daily trading volume and orders.
Overall, on a weekly basis, Bitcoin price has still recorded a 20 percent increase, which is a staggering increase in short-term value for a $40 bln financial network and digital currency. Seven days ago, Bitcoin price averaged at $1,900 in most major markets

Reasons behind the explosive growth
As Cointelegraph previously reported, there exists a few reasons behind the explosive growth and increase in demand toward Bitcoin while the demand for gold has remained relatively low over the past few years.
Bitcoin offers key advantages over gold: transportability, high liquidity and absolute proof of ownership. Bitcoin's high liquidity is especially important for casual traders and conventional investors who can't afford to hold investments in the long run. There could be investors purchasing Bitcoin to avoid economic uncertainty and financial instability.
In the upcoming weeks, as scaling sees progress and Bitcoin regains momentum, Bitcoin price will most likely recover and potentially achieve its previous all-time high price.
David Ogden
Entrepreneur
Author:Joseph Young
Alan Zibluk Markethive Founding Member