Bitcoin Payroll: How to Obtain Your Paycheck in Digital Currency
Payment platforms are being designed for the new kid in town. Bitcoin payroll could very likely become a thing at a business near you.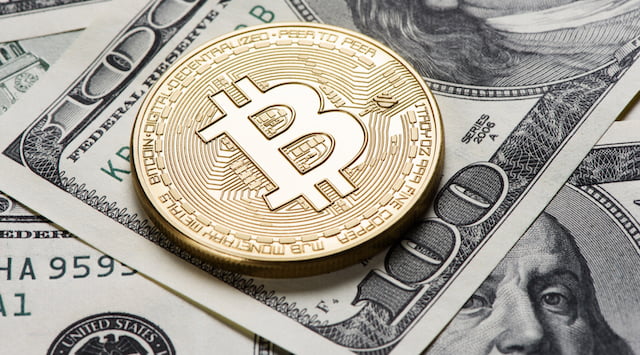 Every day, there is fresh and exciting news in the world of bitcoin.
Just this week, communications giant AT&T announced that it will accept payments in bitcoin. Bitcoin is proving to investors and consumers alike that it is a legitimate store of value. Last year, many were predicting the cryptocurrency's end. However, bitcoin has staying power and has doubled in price in 2019. With a growing number of corporations accepting bitcoin, many people are looking to their paycheck. Read on to learn more about bitcoin payroll. Explore how to get your paycheck in the popular digital currency.
Why Should Businesses Investigate Bitcoin Payroll?
The world's younger generations are looking for a currency change. They have little experience with commodities like gold or silver. Many millennials are too young to remember when the U.S. dollar's value was tied to gold. Also, millennials are skeptical about government currencies due to debt and manipulation fears. As a result, half of all millennials are interested in using cryptocurrencies like bitcoin. Of this group, over one-third prefers to use bitcoin over the U.S. dollar. Therefore, many companies are looking to attract talented millennials by paying in bitcoin. The question for employees is how to receive a paycheck in digital currency.
Does Your Company Already Offer Bitcoin Payments?
The first action is to find out whether your employer already pays people with digital currency. Some companies use services like https://www.paystubcreator.net/ to generate paystubs when they pay out in bitcoin. If they do not pay in digital currency, don't be afraid to ask whether it is in their future plans. With bitcoin's growing popularity, there is a good chance that they are moving in that direction.
What Options Are Available for Bitcoin Payment?
There are a few different options available to employers to process paychecks in cryptocurrency if they opt to implement a bitcoin payroll system and make payments in that currency. However, it is not likely that all a company's employees are on board with that plan. Another option is to make payments in traditional currencies. Then, companies can provide employees with a mechanism to convert their cash to a digital currency. Finally, your employer can opt to take a combination approach. Typically, this means combining traditional payroll services with partial payments in bitcoin.
What Are Some Concerns Your Employer May Have?
Digital currencies fluctuate in value on a daily basis. If there is a significant price drop, your employer may run afoul of state and federal minimum wage laws. Another concern is that each company must follow standard accounting practices for tax purposes. Your company's accounting team may not know enough to comply with cryptocurrency laws. For example, the government may treat bitcoin transactions as investments instead of traditional payroll.
Wrapping It Up
The world is quickly adjusting to the bitcoin craze. It does appear that employers can keep up with customer demand for digital currencies. Your best course of action is to ask your company's Human Resources department for more information. Perhaps they already pay out in bitcoin or have alternate options. If you enjoyed this article about bitcoin payroll, check out our blog for other great content.
Article Produced By
Dean
Owner, Editor, and lead writer for Cryptorials. Cryptocurrency writer and trader since 2014.
https://cryptorials.io/bitcoin-payroll-how-to-obtain-your-paycheck-in-digital-currency/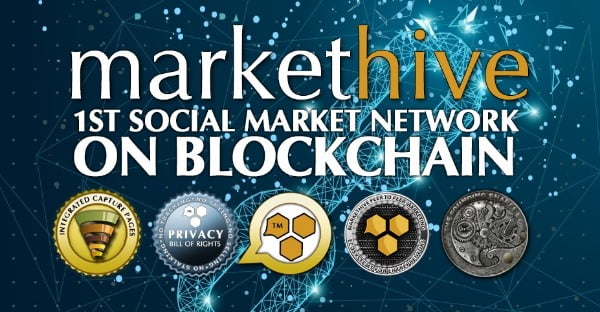 Own A Piece Of Markethive — Lifetime Income Opportunity
Markethive, the first Social/Market Network built on the
Blockchain,
introduces The Entrepreneur Program
The Entrepreneur program is designed to leverage your system. Your free Markethive system is a market network, like a social network, but with powerful inbound marketing tools integrated into the system. This premier hybrid social network includes news feeds, blogging platforms, video channels, chat channels, groups, i
mage sharing, link hubs, resume, profile page and peer to peer commerce. But more than a social network, we have also delivered to you "Inbound Marketing tools" like broadcasting, capture pages, lead funnels, autoresponders, self-replicating group tools, traffic analytics, and more. Plus, we are built on the Blockchain which

allows Airdrops of 500 Markethive Coin (MHV) upon joining

and micropayments for using the tools mentioned above. This is all free to you.

The Entrepreneur program is designed to add gold plating to an already stellar and unbelievably valuable system you receive for free.
The Markethive Coin — MHV Consumer Coin
Notably, MHV was listed on the first of many exchanges, including its own exchange [in development] in March in 2019 and is currently valued at $0.20. The Markethive coin will not be dependent upon speculative value as is the case with other cryptocurrencies and platforms, thereby creating eternal economic velocity in the entrepreneur ecosystem within Markethive.
Andries van Tonder.