Bitcoin Merchant Resilience Amid Pandemic Surprises Analysts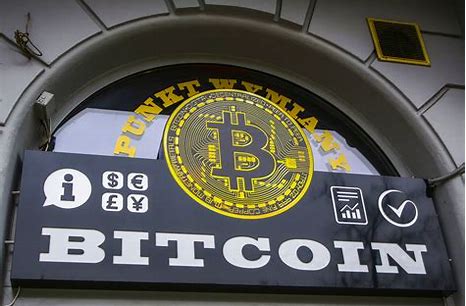 Analysts are surprised by the resilience of the bitcoin (BTC) merchant services,
as well as by the lower drop in purchasing than expected. Furthermore, each of the three categories they inspected, reacted in their own way to the coronavirus-caused economic crisis. Blockchain and analytics specialist Chainalysis observed the effects of COVID-19 pandemic on the consumer side of bitcoin — on those people who use their BTC to buy goods and services, instead just to speculate. They looked at three service categories — merchant services, gambling services, and darknet markets — to observe the change of transaction patterns. Chainalysis discovered that the amount of BTC being used in all three service categories dropped "significantly" since March 9, the week of the market crash, but not in an expected way. While spending less in a financial crisis sounds logical, the longer-term trends suggest that this is actually unexpected behavior.
There was a change in the level of correlation for each category, and merchant services have seen their revenue to bitcoin price correlation decline. As these services are a convenient way for people to spend their BTC, when the price is higher, they spend more, meaning that there is usually a high correlation with BTC price."While merchant services purchasing has dropped, it hasn't dropped nearly as much as we would've previously expected, as the correlation between merchant services activity and Bitcoin price has fallen by nearly half," Chainalysis said, adding that these services have proven more resilient than expected. The analysts say that one reason behind the smaller drop in merchant services activity than expected could be that people have continued using their crypto to buy through merchant services those essentials that they can't buy elsewhere with fiat.
Meanwhile, the correlational relationship has reversed in darknet markets. Now, revenue has become more correlated with Bitcoin's price in darknet markets, meaning that these markets have had "unexpectedly steep revenue declines since bitcoin's price began to drop." But, as they had a small inverse correlation with bitcoin's price pre-crash (meaning, the service receives less BTC as price rises and more when the price decreases), it would've been more expected that they had somewhat higher sales following the drop. Disruptions to global supply chains caused by the pandemic could be causing issues for the darknet market vendors' business, for example, selling drugs. On the other hand, gambling service have also seen a fall in BTC flows since the week of the crash. However, gambling usage started to drop "some time after the bitcoin price drop, and continued to fall even when bitcoin's price started to recover." Even in the pandemic, at least so far, the correlation in this category remains as it always was — "virtually non-existent."
Article Produced By
Sead Fadilpašić
Sead is a staff journalist at Cryptonews.com who covers cryptocurrency and blockchain news daily, writes analysis pieces, tests blockchain and cryptocurrency products. He's based in Sarajevo, Bosnia and Herzegovina. Prior to joining Cryptonews.com he was a freelance, also was a journalist for Al Jazeera web. He spends his free time in music studios, recording songs for movies and cinema. Loves to break gadgets so he could fix them, enjoys exploring new music and loves tasty and equally unhealthy food.
https://cryptonews.com/news/bitcoin-merchant-resilience-amid-pandemic-surprises-analysts-6190.htm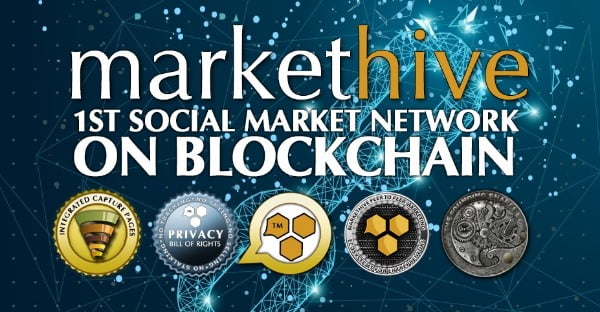 Own A Piece Of Markethive — Lifetime Income Opportunity
Markethive, the first Social/Market Network built on the
Blockchain,
introduces The Entrepreneur Program
The Entrepreneur program is designed to leverage your system.
Your free Markethive system
is a market network, like a social network, but with powerful inbound marketing tools integrated into the system. This premier hybrid social network includes news feeds, blogging platforms, video channels, chat channels, groups, i
mage sharing, link hubs, resume, profile page and peer to peer commerce. But more than a social network, we have also delivered to you "Inbound Marketing tools" like broadcasting, capture pages, lead funnels, autoresponders, self-replicating group tools, traffic analytics, and more. Plus, we are built on the Blockchain which

allows Airdrops of 500 Markethive Coin (MHV) upon joining

and micropayments for using the tools mentioned above. This is all free to you.

The Entrepreneur program is designed to add gold plating to an already stellar and unbelievably valuable system you receive for free.
The Markethive Coin — MHV Consumer Coin
Notably, MHV was listed on the first of many exchanges, including its own exchange [in development] in March in 2019 and is currently valued at $0.20. The Markethive coin will not be dependent upon speculative value as is the case with other cryptocurrencies and platforms, thereby creating eternal economic velocity in the entrepreneur ecosystem within Markethive.
Andries van Tonder.