Bitcoin Cash Futures Plunge on ViaBTC
The creators of Bitcoin Cash believe support for segregated witness was a mistake — and a diversion from Satoshi Nakamoto's vision for Bitcoin — and they aim to help bitcoin scale by immediately increasing the block size from 1 MB to 8 MB.
Since Bitcoin Cash is forking the Bitcoin blockchain, most bitcoin holders will receive an equal number of bitcoin cash. As long as you control the private keys of your bitcoin wallet — or have your coins on an exchange which has pledged support for bitcoin cash — you will be able to claim your bitcoin cash. If your coins are on an exchange which opposes bitcoin cash — such as Coinbase — there is a good chance you will not receive them.
Although the UAHF has not yet been deployed, ViaBTC enabled traders to trade bitcoin cash futures (under symbol: BCC) by temporarily freezing their BTC balances on the platform.
Despite this move, ViaBTC says they are neutral and only added BCC support because they believed there would be a market for it. And indeed there was; 24-hour bitcoin cash volume surpassed $2 million on July 27, although it has since tapered to about $850 million. HitBTC later added BCC futures as well, although volume is extremely low.
Bitcoin Cash Price Chart from ViaBTC
Since its listing, the bitcoin cash price has plunged on ViaBTC. From July 24-25, the value of bitcoin cash futures hovered around $500. By the 26th, it had fallen to $400. Since then, it has continued to skid, falling below $300 on July 31. In the past day alone, the bitcoin cash price has declined 24% against bitcoin, bringing its present value to about $278 according to CoinMarketCap.
It's important to remember that these are just futures. The actual bitcoin cash coins do not exist yet, so we shouldn't extrapolate too much from the week that bitcoin cash futures were trading on ViaBTC. Right now, we have more questions than answers about the actual hard fork:
Will investors rush to sell their airdropped bitcoin cash for a quick payday, or will they take a more cautious route in case bitcoin cash gains traction?
Where will bitcoin cash debut in the market cap rankings? If the current price of its futures is any indication, it could vault to 4th place with a market cap of around $4.5 billion.
How will bitcoin cash affect the bitcoin price — and how much has it already? It is likely that bitcoin cash will pull at least some of its value from the bitcoin market cap, but how drastic and immediate will the transfer be? If the bitcoin cash price opens at $300, for instance, will the bitcoin price decline in response?
These are exciting — and anxious — times for bitcoin. Bitcoin cash already has a fairly solid wallet and exchange support, but the real test will be whether the miners get behind it. In any case, it will be extremely intriguing to watch the trajectory of the bitcoin cash over the coming weeks.
David Ogden
Entreprenuer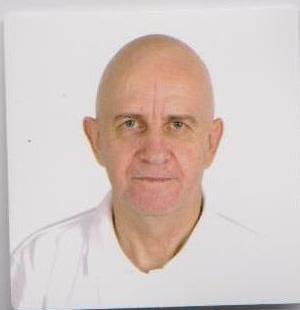 Author: Josiah Wilmoth
Alan Zibluk Markethive Founding Member