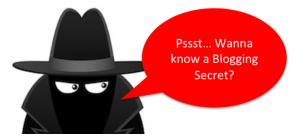 Article Content For Your Blog
Original and Fresh Content is not as easy as it sounds. We are talking about unique information that will move people to your site. See, the problem with many companies showing up on the top page today is that their pages are optimized for Google with a combination of nonsense sentences and keywords. So, my approach is, why not build a website that actually is optimized for humans?
When you do this, you are automatically taking care of the optimization for Google. Come on people, we all know that Google has game and they're increasing their technology every day finding ways to get rid of this "optimization" deal. Google is always on the side of the users and never the advertisers keep that in mind.
Guess what, once you have original and fresh content, people are going to want to visit your site and link to your site. Hey, we just took care of Popularity as well. I'm not saying you do not have to work on the link exchange thing but promise me that it will be minimal. Also you want to stay away from link farms, link exchange offers and paying for links.
So I hear that question, how else am I going to bring links to my site? The answer is content. Write articles, submit it to article sites. Prepare a PR, submit it to Prweb.com. Believe me; all these will bring links to your site. All you have to do is, mention your website at the end of these articles and make sure you link to your site with your advertised link text.
Now you are thinking, "That's it; I have the content and the links, I'm the king of Google". That would be wrong. Always remember that while you are doing content and popularity, there are a million competitors doing that and more. So you want to Maintain your content. You want to update it every week so every time Google spiders come to visit your site, they find new useful information. Keep up with daily life and updated news.
For example, if you sell farming supplies and the price of grain goes up, you should write an article and put it in your site. Also publish those articles on other articles sites. You can find these sites easily with a "article submit" search on Google.
Connecting Your Posts To The Markethive Social Network Ecosystem.
Al Zibluk