Want more stability in your financial life? Here's how freelancers can create a more reliable income through diversification.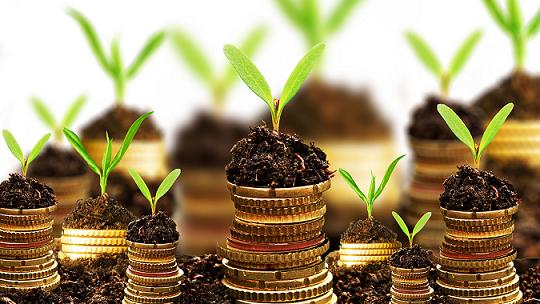 Perhaps whoever coined the phrase "don't put all your eggs in one basket" was a freelancer, because, well, that's one of the biggest financial mistakes freelancers make. If you make all your freelance income from one client, what's going to happen when that client loses their funding? Certainly nothing good. But, if you make your freelance income from ten clients, when one client loses funding, you'll only be out looking to replace ten percent of your income.
There's more than one way to put your income into separate "baskets"–here are eight ways that freelancers can diversify their income for a more reliable paycheck.
Work with multiple clients. If you happen to land a client large enough to pay your entire salary, it may not be the best idea to work only with that client. Keep a few other clients on the side so that if something does happen, you're not wondering how to pay for groceries. The more clients you have, the more reliable your income will be—just make sure you can manage them all. Along the same lines, freelancers should continually be marketing their services so there's a potential client to contact when a current one falls through.
Write a blog. Whatever it is that you do, you can earn a little extra side money by sharing your first-hand knowledge. One way to do that is through blogging. While creating a successful blog takes time and effort, it's a good way to add an extra income source. And if worse comes to worse and you don't make any money from your blog, you at least have a great website to show potential clients that you know your stuff.
Write an eBook. Many bloggers expand their income through eBooks. While a blog earns money through advertising, eBooks are ad-free and earn income through the sale of the book itself. Many readers prefer getting their information through eBooks because the form is much easier to use and typically offers more information than a typical blog.
Teach a class. Another way to earn extra income by sharing the knowledge you have of your field is through teaching a class. While you can go the old fashioned way and actually teach a local class, you could also teach online for an even farther reach. Using a platform like Udemy or Open Learning, creating an online class is easier than you may think. There is a big time investment involved—though if you already have material like a blog or eBook on the same topic to work with, it's much easier to get set up with an online class.
Sell a digital product. There are many more possibilities of diversifying your income without selling an eBook. If your expertise lies in graphic design, for example, you could create and sell graphics such as clipart or templates for businesses to use for marketing materials. There are a lot of possibilities here, including stock photos and templates for different software programs.
Sell physical goods. While it takes a bit more of a financial risk, you could also sell physical products, ideally related to your area of expertise. Graphic designers and photographers, for example, could sell their designs on t-shirts and other items through a company such as Cafepress. If you created an eBook, you could could sell a physical copy too.
Use affiliate links. Many online stores pay for the links that send them traffic, it's called affiliate linking. If you have a blog or social media network with a large following, you could earn a little extra by using affiliate links. Popular sites with affiliate links are Rakuten Affiliate (formerly LinkShare) and Amazon Associates, though there are many more.
Expand your services. Having a niche area is a great way to show that you are an expert, instead of the jack-of-all-trades-master-of-none kind of freelancer. But there is such a thing as being too narrow. One way to diversify your income is to start offering more than one service, ideally, something that's similar to your primary focus. For example, if you are a copywriter specializing in blog posts, it's an easy step to also start offering landing page content or e-mail marketing. The best way to expand is to offer another service that caters to the same business as the first. If your target audience for your first service is businesses, but for the second is families, it will be tough to market properly. Instead, try adding a service that your current and past clients might consider adding.
Freelancing, and the unpredictable income that comes with it, can be pretty scary. A great way to lessen the fear and create more stability is by adding other revenue sources. The first and biggest way is to work with a wider number of clients. But, by offering things like a blog, an ebook, online courses, digital or physical products, affiliate links or additional services, you can create a more reliable income that comes from a variety of sources.
What do you think? Have you ever worked for free? How did it turn out?
If you believe that my message is worth spreading, please use the share buttons if they are visible on this page.
Stephen Hodgkiss
Chief Engineer at MarketHive
markethive.com
---
Al Zibluk