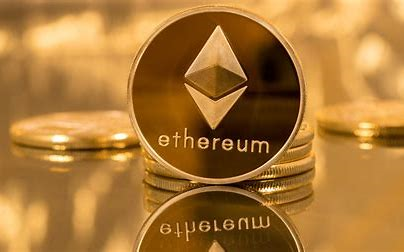 5 Easy and Safe Ways to Earn Free Ethereum in 2020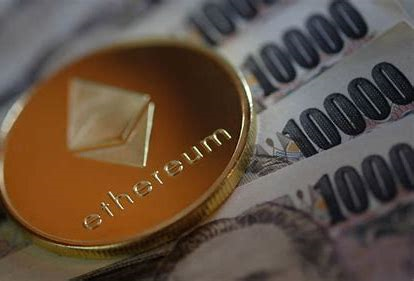 In this article, we will be listing five easy and safe ways to earn free Ethereum,
without having the need to invest your own money and the risk that is associated with it. The payouts are small but over time they add up to a good chunk, enough to challenge those who still believe that "there is no such thing as a free lunch." The crypto industry has created many opportunities for individuals to realize their dreams of financial freedom, but it's worth pointing out that, whatever you find out there, if it looks too good to be true probably is.
Cryptocurrency Faucets
A faucet is usually a website or app that offers the user a small amount of crypto in exchange for performing a task. Most of the time the task required is completing a simple captcha, but it can also be watching an ad or playing minigames. A faucet makes money via the ads on its platform, and shares some of the revenue with its users in the form of cryptocurrency. There is a timer, however, you can't reclaim money from the faucet every minute, and also a minimum withdrawal requirement, meaning that you will only be able to reclaim the free Ethereum to your wallet after a certain amount. Ethereum faucets won't offer a huge flow of value but patiently, drop by drop, you can earn a sizeable amount.
Token Airdrops
Put simply airdrops are giveaways, the definition of free money. So why would someone do something like that? Let's imagine a new crypto project is looking to launch their own token and fund their operations through an initial coin offering (ICO) or another fund raising mechanism. One good way projects use to get the word out there and build a community is to giveaway a portion of their tokens in an airdrop. It is important to note that airdrops won't earn you Ethereum directly. The good news is that the majority of tokens use the Ethereum blockchain (ERC-20) and can be kept in your ETH wallet and easily sold for some free Ethereum once listed on exchanges. There are various platforms out there where one can track the latest airdrops.
Crypto Bounties
Bounty campaigns are a tool used by new crypto projects to help them get some initial traction and online buzz. The participants are required to do simple tasks such as leaving a like, comment, or sharing social media posts from a certain crypto project. The most used social media platforms are Facebook, Telegram, and Twitter and the rewards are proportional to how big of a following you have on these platforms. Other common tasks include translation work, creating your own blog post and/or video content, and signature campaigns on the Bitcointalk forum, where most recent bounties appear. Once the bounty campaign comes to a halt, the newly minted tokens are distributed throughout the participants of the bounty campaign. As most new tokens are ERC20 tokens, they can easily be exchanged for some free Ethereum once listed on exchanges.
Work for Ethereum
Yes, I know what you are thinking. Is it free Ethereum if we still have to work for it? No, but the upside is that it can pay way better than the other alternatives listed. The diversity of jobs offered is the same as other freelancing platforms with the difference that the jobs are paid in cryptocurrency, in this case ether. If you have some skills in design, writing, or coding (just to name a few) it might be wise to take a look at cryptogrind or XBTFreelancer. Reaching out to crypto businesses directly may also do the trick, as some are always looking for talent to help them out. Even if most don't reply or turn you down, companies are now more than ever seeking talent in the crypto and blockchain space, so keep trying.
Staking and Lending
If you happen to already have some Ethereum, a good option is to lend it to others to earn interest. Decentralized finance platforms like Compound and Oasis will allow you to do just that. The way it works is the platform will receive the money and lend it to others, usually margin/short traders, and share the interest it receives with the lender. Another good option is to stack up on Ethereum before its major 2.0 update. Among the many improvements, the network will be switching from a Proof-of-Work to a Proof-of-Stake consensus algorithm. Once that is done, if you have a sufficient amount of Ethereum (probably 32 ETH) you can stake it and earn interest.
The Bottom Line
Some methods involve a lot of work, others don't require much of anything. Some you need to already own Ethereum, while others allow you to start from zero (although the payout is considerably smaller). Crypto has made value accessible to anyone with an internet connection, so choose the one method that best fits your needs and skills and you will be carving out your own space in the cryptosphere, starting with some free Ethereum.
Article Produced By Antonio Madeira

Own A Piece Of Markethive — Lifetime Income Opportunity
Markethive, the first Social/Market Network built on the Blockchain, introduces The Entrepreneur Program
The Entrepreneur program is designed to leverage your system. Your free Markethive system is a market network, like a social network, but with powerful inbound marketing tools integrated into the system. This premier hybrid social network includes news feeds, blogging platforms, video channels, chat channels, groups, image sharing, link hubs, resume, profile page and peer to peer commerce. But more than a social network, we have also delivered to you "Inbound Marketing tools" like broadcasting, capture pages, lead funnels, autoresponders, self-replicating group tools, traffic analytics, and more. Plus, we are built on the Blockchain which allows Airdrops of 500 Markethive Coin (MHV) upon joining and micropayments for using the tools mentioned above. This is all free to you.
The Entrepreneur program is designed to add gold plating to an already stellar and unbelievably valuable system you receive for free.
The Markethive Coin — MHV Consumer Coin
Notably, MHV was listed on the first of many exchanges, including its own exchange [in development] in March in 2019 and is currently valued at $0.18. The Markethive coin will not be dependent upon speculative value as is the case with other cryptocurrencies and platforms, thereby creating eternal economic velocity in the entrepreneur ecosystem within Markethive.
Click here, Markethive is Completely Free To Join


Click here, Markethive is Completely Free To Join