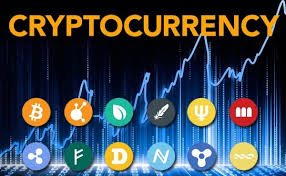 $100 Billion Cryptocurrency Market Showing Signs of Maturity as Mainstream Investment Appeal Grows
Cryptocurrency has burst onto the financial scene like a blazing comet, offering investors a new asset class to grow their wealth, hedge against instability and escape the grips of central banking. As the market for digital coins crossed the $100 billion mark, hedge funds and major institutions suddenly found themselves scrambling to make sense of the shadowy world of cryptocurrency.
For the most part, investors no longer question the viability of cryptocurrency, but are instead exploring what shape this evolving market will take.

Cryptocurrencies Come Into Their Own
Though highly volatile, cryptocurrencies have been on a dramatic upward trajectory for the past year. In the case of bitcoin — the pre-eminent digital coin founded in 2008 by a person or entity called Satoshi Nahamoto — the bull market is at least seven years old. The success of bitcoin has spurred a bevy of other so-called altcoins, many of which have latched on to the success of the flagship digital coin.
Bitcoin's share of the global cryptocurrency market has quickly diminished as alternative payment systems hit the market. At the time of writing, bitcoin represented roughly 41% of cryptocurrency market capitalization. By May, digital currency alternative Ethereum had surpassed half of bitcoin's market value.
Several other currencies have also crossed the $1 billion mark this year, including Ripple, Litecoin, Ethereum Classic, Dash, NEM, IOTA and Stratis. Many more are worth hundreds of millions of dollars.

Key Investment Drivers
The growth and widespread adoption of cryptocurrency-as-an-asset has dividend analysts and investors seeking to understand the nature of the bull market. The market's dramatic rise through the first six months of the year has raised fears of an asset bubble with dangerous consequences. But proponents of digital currency say the market has plenty of room for growth as investors seek alternative asset classes. They cite several key investment drivers as proof that cryptocurrencies aren't overbought, but are instead maturing.
1. Hedge against instability: Despite their volatility, cryptocurrencies are seen as a hedge against central bank intervention and other forms of fiat-currency related instability. China is the most prominent example, as mainland investors have poured into bitcoin to diversify away from yuan devaluation. This compelled the People's Bank of China (PBOC) to initiate a four-month freeze on bitcoin withdrawals.
2. Increased regulatory certainty: Earlier this year, the Japanese government legalized bitcoin as a form of payment and initiated capital requirements, cyber security laws and annual audits. Japan's Accounting Standards Board is also in the process of developing a standard government digital currencies.
3. Store of value: Digital payment systems like bitcoin are mined, which makes them scarce digital resources that offer many of the same investment benefits as commodities. Bitcoin has a fixed issuance schedule with a finite supply of 21 million coins.
4. Greater investment appeal: Bitcoin's success has triggered a fresh wave of buying interest from various segments of the market. Institutional investors and banks have expressed a greater interest in buying bitcoin. Nine of the world's biggest banks — including Goldman Sachs, JPMorgan and Credit Suisse — are developing a common standard for blockchain that could also hasten the appeal of cryptocurrency-as-an-asset.
5. Decentralized payment system: Today, more than 100,000 merchants accept bitcoin as a form of payment. As the evolution away from fiat currency continues, demand for distributed digital money that exists beyond the purview of central banks will likely grow.

Price Volatility Continues
Despite their widespread appeal and unrelenting gains, cryptocurrencies are prone to dramatic price swings. This trend is expected to continue as the market slowly matures.
Cryptocurrencies sold off again on Friday, with five of the world's top-ten coins posting weekly losses of 9% or more. Ethereum suffered the largest setback, while bitcoin managed to pare losses. IOTA, BitShares, NEM and IOTA also faced heavy losses.
With more than 700 digital payment systems on the market, analysts caution that not every cryptocurrency offers investment value. Some are clearly riding the coattails of bitcoin, while others are benefiting from speculation.
At the same time, there's still plenty of room for disruption as alternatives to bitcoin vie for capital. Analysts observe that the the cryptocurrency market will likely see significant diversity for the foreseeable future.
David Ogden
Entrepreneur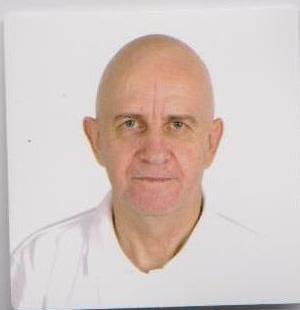 Author: Sam Bourgi
Alan Zibluk Markethive Founding Member