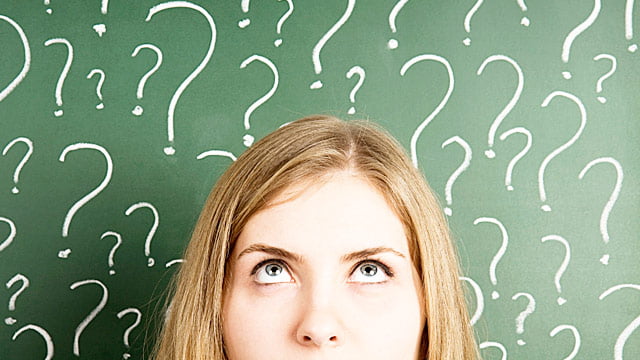 You might be wondering about your identity as an adopted child of God.
Written by GodLife on 14/04/2013
Series: Weekly Devotional
Tags: Family, God, Identity, Jesus, Relationships
---
I knew you before I formed you in your mother's womb. Before you were born, I set you apart and appointed you as My prophet to the nations." (Jeremiah 1:5)
During our family's process to adopt a child, we learned that adopted children sometimes wonder about their history and how they fit in. You, too, might wonder about your identity as an adopted child of God. He has known who you were and would become since before your birth, but God lets you discover how He can use your unique personality to minister to others.
Your Identity in God
When you accept Christ as your Saviour, that means that God has accepted you as His adopted child. "To all who believed Him and accepted Him, [Jesus] gave the right to become children of God"(John 1:12), and "God sent Him to buy freedom for us…, so He could adopt us as His own children"(Galatians 4:5). Part of your identity as God's child is as a representative of our Lord. Jesus told His followers, "You are the light of the world … let your good deeds shine out for all to see, so that everyone will praise your heavenly Father"(Matthew 5:14 & 16)
Interaction with Other Believers
Good deeds begin at home, with family; other believers are your family in Christ. The Apostle Paul wrote, "we should do good to everyone — especially to those in the family of faith"(Galatians 6:10). And as further encouragement, we are told to "keep on loving each other as brothers and sisters"(Hebrews 13:1).
Interaction with Non-Believers
Making sure love is part of your personality is important for ministering to people who don't know God yet. Jesus called His followers to "be My witnesses, telling people about Me everywhere" (Acts 1:8). Peter reminded us "if someone asks about your Christian hope, always be ready to explain it" (1 Peter 3:15). Sometimes, unbelievers "are unable to see the glorious light of the Good News. They don't understand this message about the glory of Christ" (2 Corinthians 4:4). So when sharing the gospel, Paul would "try to find common ground with everyone, doing everything I can to save some. I do everything to spread the Good News" (1 Corinthians 9:22-23). Following that example, you can discover what good things God has put into your personality that will enable you to share His love, in your own unique way.
Prayer, Care and Share Jesus
* The Prayer, Care and Share (PCS) series is a guide to help you pray and care for others and share your faith in Jesus *
"I cannot" is not an option!
Scripture: "Moses said to the Lord 'O Lord, I have never been eloquent … I am slow of speech and tongue.' The Lord said to him, 'Who gave man his mouth? Who makes him deaf or mute? Who gives him sight or makes him blind? Is it not I, the Lord? Now go; I will help you speak and will teach you what to say." (Exodus 4:10-12)
Are you following Jesus (Luke 14:27), and obeying His commands? Some of His commands are: Love God with all your heart, and love your neighbor as yourself (Matt. 22:37-40). He wants us to teach others about Him, too (Matt. 28:19-20). These commands apply to all His followers, regardless of their personality, spiritual gifts or life situations.
Sometimes we use our personality type or lack of gifts from God as an excuse for not following Jesus and His commands. We might say things like:
"I cannot" share about Jesus with others because I don't have the gift of evangelism.
"I cannot" speak easily because I am an introvert.
Instead ask, "How can I use what the Lord has given me to follow His commandments?" You can follow Jesus in a way that fits your personality, makes use of your gifts, and can be lived out in every situation, every day.
Here are a couple of things anyone can do when following Jesus' commandments. You can daily pray for blessings, peace and love of the Lord silently for people you meet and places you go. You can also find people around you who need Jesus. Then you can pray and choose one (or more if you can) to start an intentional friendship with. All personality types can do this, but some might find it easier than others. Don't let "I cannot" be an option.
I myself have trouble being outgoing. But I can follow Jesus by praying silently for people every day. Making friends with unbelievers is difficult, but as I pray for them, the Lord helps me. I know God can help me be a good friend. I trust people will see Jesus in me, even before I start speaking about Him!
---
Pray this week:
That God will help you understand your identity as His child.
---
What are some ways introverts and those who don't have the spiritual gift of evangelism can share Jesus? How does it help you to remember that Jesus is the Vine and you're a branch (John 15)? Talk to someone about it.
Alan Zibluk Markethive Founding Member