What is The Perfect Keyword Density?

The short answer to this is – no. There is no one-size-fits-all keyword density, no optimal percentage guaranteed to rank any page at number 1. However, I do know you can keyword stuff a page and trip a spam filter.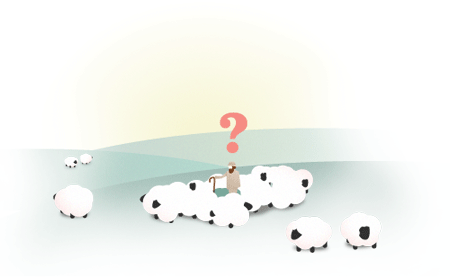 Most web optimisation professionals agree there is no ideal percent of keywords in a text to get a page to number 1 in Google. Search engines are not that easy to fool, although the key to success in many fields doing simple things well (or, at least, better than the competition).
I write natural page copy where possible always focused on the key terms — I never calculate density to identify the best % — there are way too many other things to work on. I have looked into this. If it looks natural, it's ok with me. I aim to include related terms, long-tail variants and synonyms in Primary Content — at least ONCE, as that is all some pages need. Optimal keyword density is a myth, although there are many who would argue otherwise.
'Things, Not Strings'
Google is better at working out what a page is about, and what it should be about to satisfy the intent of a searcher, and it isn't relying only on keyword phrases on a page to do that anymore.
Google has a Knowledge Graph populated with NAMED ENTITIES and in certain circumstances, Google relies on such information to create SERPs (Search Engine Results Pages)..
Google has plenty of options when rewriting the query in a contextual way, based on what you searched for previously, who you are, how you searched and where you are at the time of the search.
Can I Just Write Naturally and Rank High in Google?
Yes, you must write naturally (and succinctly) in 2016, but if you have no idea the keywords you are targeting, and no expertise in the topic, you will be left behind those that can access this experience.
You can just 'write naturally' and still rank, albeit for fewer keywords than you would have if you optimised the page.
There are too many competing pages targeting the top spots not to optimise your content.
Naturally, how much text you need to write, how much you need to work into it, and where you ultimately rank, is going to depend on the domain reputation of the site you are publishing the article on.
Do You Need Lots of Text To Rank Pages In Google?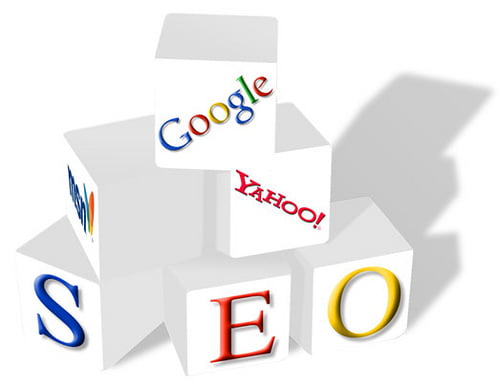 User search intent is a way marketers describe what a user wants to accomplish when they perform a Google search.
SEOs have understood user search intent to fall broadly into the following categories and there is an excellent post on Moz about this.
Transactional — The user wants to do something like buy, signup, register to complete a task they have in mind.
Informational – The user wishes to learn something
Navigational – The user knows where they are going
The Google human quality rater guidelines modify these to simpler constructs:
As long as you meet the user's primary intent, you can do this with as few words as it takes to do so.
You do NOT need lots of text to rank in Google.
Optimise For User Intent & Satisfaction
When it comes to writing SEO-friendly text for Google, we must optimise for user intent, not simply what a user typed into Google.
Google will send people looking for information on a topic to the highest quality, relevant pages it has in its database, often BEFORE it relies on how Google 'used' to work e.g. relying on finding near or exact match instances of a keyword phrase on any one page.
Google is constantly evolving to better understand the context and intent of user behaviour, and it doesn't mind rewriting the query used to serve high-quality pages to users that comprehensively deliver on user satisfaction e.g. explore topics and concepts in a unique and satisfying way.
Of course, optimising for user intent, even in this fashion, is something a lot of marketers had been doing long before query rewriting and Google Hummingbird came along.
Optimising For 'The Long Click'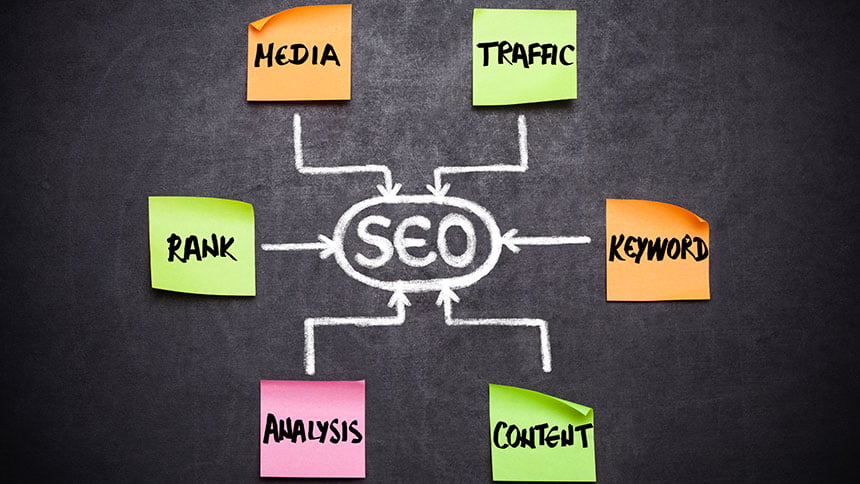 When it comes to rating user satisfaction, there are a few theories doing the rounds at the moment that I think are sensible. Google could be tracking user satisfaction by proxy. When a user uses Google to search for something, user behaviour from that point on can be a proxy of the relevance and relative quality of the actual SERP.
What is a Long Click?
A user clicks a result and spends time on it, sometimes terminating the search.
What is a Short Click?
A user clicks a result and bounces back to the SERP, pogo-sticking between other results until a long click is observed. Google has this information if it wants to use it as a proxy for query satisfaction.
For more on this, I recommend this article on the time to long click.
Optimise Supplementary Content on the Page
Once you have the content, you need to think about supplementary content and secondary links that help users on their journey of discovery.
That content CAN be on links to your own content on other pages, but if you are really helping a user understand a topic — you should be LINKING OUT to other helpful resources e.g. other websites.A website that does not link out to ANY other website could be interpreted accurately to be at least, self-serving. I can't think of a website that is the true end-point of the web.
A website that does not link out to ANY other website could be interpreted accurately to be at least, self-serving. I can't think of a website that is the true end-point of the web.
TASK — On informational pages, LINK OUT to related pages on other sites AND on other pages on your own website where RELEVANT
TASK — For e-commerce pages, ADD RELATED PRODUCTS.
TASK — Create In-depth Content Pieces
TASK — Keep Content Up to Date, Minimise Ads, Maximise Conversion, Monitor For broken, or redirected links
TASK — Assign in-depth content to an author with some online authority, or someone with displayable expertise on the subject
TASK — If running a blog, first, clean it up. To avoid creating pages that might be considered thin content in 6 months, consider planning a wider content strategy. If you publish 30 'thinner' pages about various aspects of a topic, you can then fold all this together in a single topic page centred page helping a user to understand something related to what you sell.
Chuck Reynolds
Contributor
Alan Zibluk Markethive Founding Member