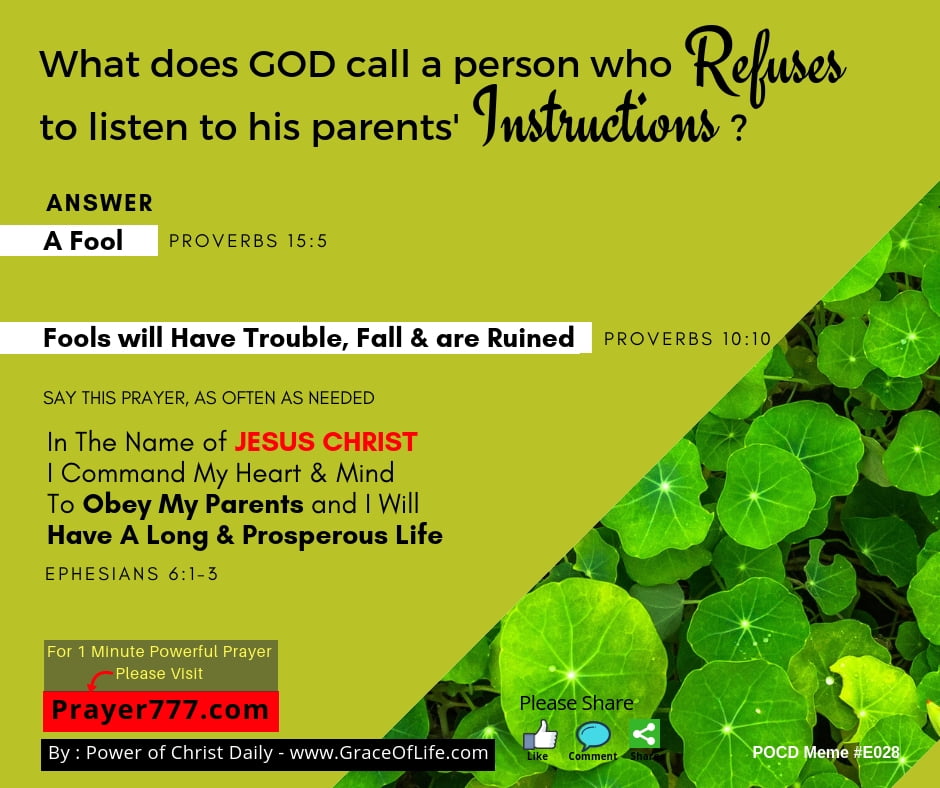 What does GOD call a person who Refuses to listen to his parents' Instructions?
ANSWER: A FOOL. Proverbs 15:5
Fools will have Trouble, Fall and are Ruined. Proverbs 10:10
SAY THIS PRAYER, AS OFTEN AS NEEDED:
In The Name of JESUS CHRIST, I command my heart & mind to obey my parents and I will
Have A Long & Prosperous Life.
For the 1 Minute Powerful Prayer, please visit: www.prayer777.com
Alan Zibluk Markethive Founding Member