this is a test post and will be deleted at end of testing
Valentus Coffee Businesses
I have been a distributor with Valentus since July of this year and have sold a minimum of 16 boxes of diet coffee every month at a small profit.
Now you might ask so what is the big deal. Well Valentus is an MLM company and members of MLM's usually end up purchasing product to maintain ranking qualifications and are then unable to sell the products because they are worth less on the open market (Ebay, Amazon and the like) than it costs for the distributor to buy, with the result that products gather dust in cupboards and garages around the world and budding Entrepreneurs become disillusioned and give up on their dreams.
MLM's have a bad name in the marketing industry both for overpriced products and advice to new distributors to sell the products to friends and family. I have sold to hundreds of customers who I have never met and never approached my family and friends.
To my knowledge Valentus is the only company where the distributor price is below the open market value. I live in the UK where due to Brexit the Pound has fallen some 20% against the Dollar, this has effected my profit. However in other markets such as the USA there is still a good profit to be made.
Interest rates around the world are at an all time low with the result that saving money in banks is not going to produce a worthwhile return. I have discovered that rather than leaving £500 sitting in my savings account, where it earns pennies a month, it is better to buy and distribute coffee where it earns Pounds.
Having a product (Coffee) that many people drink every day, which also helps to reduce weight, which in the western world is a growing problem and effecting many people health, provides a huge market place, which will never become saturated.
Retail profit is only part of the income available from the Valentus Business.
I joined Valentus at business builder level committing to purchase 16 boxes of coffee a month, having proved to myself that the business works and is viable I am now looking to expand over the winter and invite interested people to follow my example and start to take control of their future.
I am looking for a total of ten people who can afford to rotate £500 a month which will qualify them at Ruby level once they start sharing the opportunity with at least tow people.
The reason I am doing this is due to Compensation plan which rewards people, who build the business. I believe that customers initially are more important than distributors as without customers you have no business, however having distributors brings in greater rewards.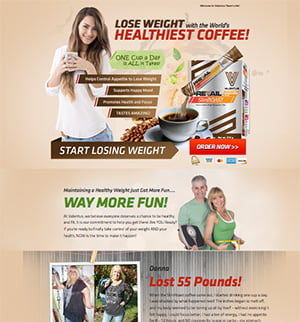 You can find out more details by watching the video one at http://seriouswealth.net , I have not been recruiting earlier because I need to ensure the system worked and I had no time available to help people get started with a new business.
David Ogden
Alan Zibluk Markethive Founding Member