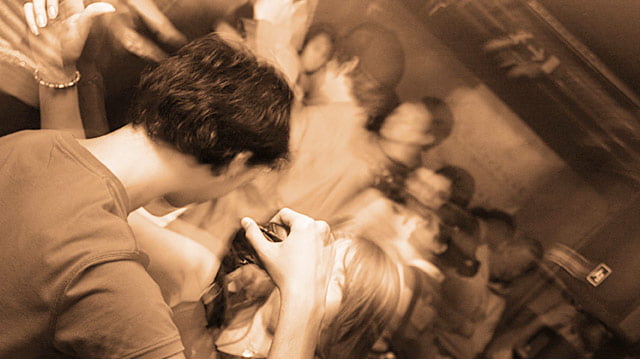 eryone has to decide for themselves whether they are going to be followers of Christ.
---
This article was written by Andrew Palau.
Like all people, I had to decide for myself whether or not I was going to be a follower of Jesus Christ. My parents had hoped and prayed that I would make this decision as a child, but I did not. It took 27 years for me to finally decide for myself.
I grew up in a great Christian home. Mom and Dad loved me and were truly gentle parents. We went to a great church. Regardless of the tremendous blessings in my life, I wanted what the world had to offer. Although my father, international evangelist Luis Palau, preached to millions, he had no words that could humanly change my heart.
When I was about 12 or 13 years old, a friend's older siblings introduced me to stuff that even the wilder kids weren't doing. As time went on I began building a reputation of being the wildest and craziest kid around. I just loved to party… and drink… and smoke marijuana, which some say is the biggest cash crop in my home state of Oregon.
When my parents learned what I was doing, they couldn't believe it. They were wise because they sought biblical counsel, and they understood that they could not convince me to live a godly lifestyle. They decided that the only thing they could do was to trust the Lord, model faith in the midst of trying circumstances, and do their best to live lives filled with the joy of the Lord.
It was very convicting as I watched them release me to God. "We love you," they told me. "We've done our best, but we trust the Lord… The Holy Spirit is the One who convicts of sin and unrighteousness." Dad and Mom kept praying for me; I kept partying.
---
Is there a loved one in your life who is far from God? Are you asking God how He would have you relate to this person, and relying on Him? What have you learned so far that may help others in this difficult situation?
Or is this a story that you can relate to?
Whatever your situation, talking to someone about what's going on can help. S
Alan Zibluk Markethive Founding Member