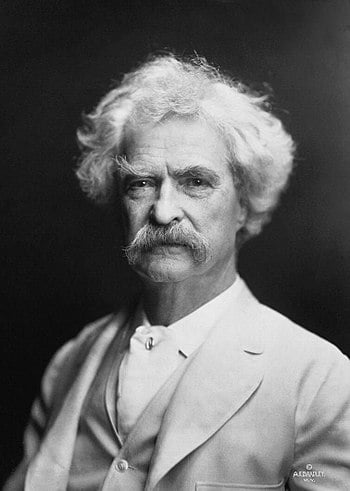 A portrait of the American writer Mark Twain taken by A. F. Bradley in New York, 1907. http://www.smithsonianeducation.org/publications/siycfall_05.pdf http://www.twainquotes.com/Bradley/bradley.html See also other photographs of Mark Twain by A. F. Bradley taken in March 1907 in New York on Mark Twain Project Online. (Photo credit: Wikipedia)
It seems as though reports of the death of RSS, (just like the death of Mark Twain) have been greatly exaggerated. Every since Google shut down Google Reader in 2013, the cries of the end of RSS have been repeated again and again.
Social Media apparently caused the death of RSS. It seems that RSS just wasn't sexy enough for the age of Social Networking. The reality is that hundreds of millions of people still use RSS.
Feedly (the RSS reader I recommend) has a free version, but their paid version has gone from less than 500k users in 2013 to over 2 million in 2015. Feedly is thriving and nowhere near death. It should be noted that an RSS reader is built into WordPress blogs by default,
So it appears that RSS is indeed alive. There may be newer technologies that supplement or replace RSS down the technological road, but today it is still a valuable method to get information on whatever niche inspires you, all in one convenient place.
I recommend you try Feedly. Many RSS readers have installed advertising into their apps, but Feedly is ad-free. I am not even sure what advantages the paid version offers, because I have been happy with the free version. I guess I may have to check it out, now that I have written about it.
Take a look at the following links for additional information.
If you are interested in marketing for your online or brick and mortar business, see the following links.
Additional links:
Is RSS dead? Look at the numbers
Rand Fishkin (from Moz) — Is RSS dead?
Related articles
Al Zibluk