The Age of the Entrepreneur Is truly Here
America has spoken and elected a non political businessman to lead their country, this could have great repercussions around the world. As Donald Trump said in his victory speech, "No dream is too big"
Running a country is a big business so it will be interesting to see just how things work out. I am sure we will see many changes, now that Republicans rule the roost at all level of Government, which will allow changes to be made with little opposition.
The UK is also facing changes and it will be interesting to see what changes might occur in the so called special relationship, as both countries set out to build new relationship with countries around the world.
Entrepreneurs are known for their tenacity and this has been proved over the past 18 months when Donald Trump has come from nowhere to become President elect of the USA.
Any dreams can be accomplished, if you are prepared to put in the effort and work every day towards achieving your goal. Donald Trump admitted it had been a long hard and sometimes tiring campaign but he kept his faith and concentration when others had doubt.
As this year is coming towards and end and a new dawn is coming it time for everyone to review their hopes and dreams. Do you have a dream to to improve your financial situation, then now is the time to act.
Watch the Video Below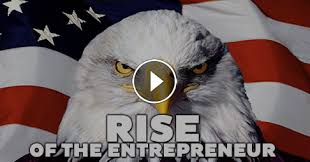 Alan Zibluk Markethive Founding Member