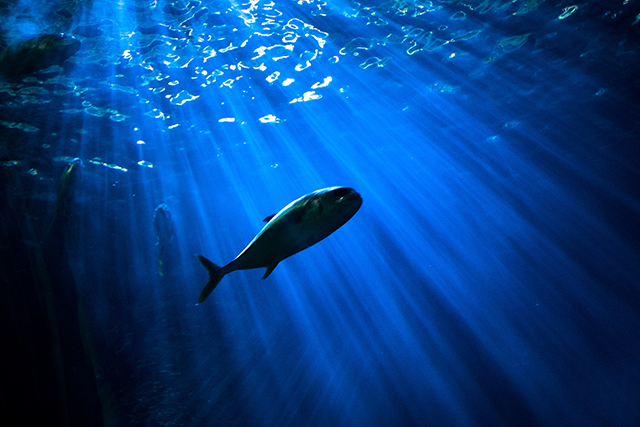 Jonah's story shows us what happens when we disobey God's commands
Written by GodLife on 20/03/2018
Series: Weekly Devotional
Tags: Grace, Mercy, Obedience, Commands, God
Now the word of the Lord came to Jonah the son of Amittai, saying, "Arise, go to Nineveh, that great city, and call out against it, for their evil has come up before me." But Jonah rose to flee to Tarshish from the presence of the Lord.
Jonah 1:1-3
When I started college, I felt God commanding me to fully commit to a church family so that He could work through fellow believers to shape me more like Jesus.
How did I respond? I disobeyed and my life hit a sorrowful low as I continued to ignore the commands of Jesus. It was only by God's grace and mercy that He received me back and I began to take his commands seriously again.
Have you ever tried to avoid a direct command from the Lord?
A story in the Bible of a prophet named Jonah shows us more clearly what can happen when a believer of God directly disobeys His commands — and it also reveals a lot about God's true character.
Listening to God's commands
We should first answer a question that many people have: "Why should we listen to God's commands? How can we be sure God has our best interests at heart?" The Apostle Paul gives us an answer that provides a lot of hope.
"What then shall we say to these things? If God is for us, who can be against us? He who did not spare his own Son but gave him up for us all, how will he not also with him graciously give us all things?" (Romans 8:31-32)
The Bible also makes it clear that following God's commands proves our love for Jesus and appreciation for the sacrifice He made for us on the cross.
"And this is love, that we walk according to his commandments; this is the commandment, just as you have heard from the beginning, so that you should walk in it." (2 John 1:6)
So how do we know what to follow? Well, God made it pretty easy by laying out many specific commands for us in the Scriptures, including well-known ones like 'do not kill,' 'do not covet' and others in the Ten Commandments. But he also speaks to us on a personal level — as He did in my story above — and guides us which way we should go throughout our daily lives.The Lord wants us to grow into a deeper communion with Him. We can't do that if we disregard His commands, like Jonah did. Embracing His will for us is the best way to get to know Him better.
What happens when we disobey
As seen in Jonah's story, things go completely sideways when Jonah ignores God's commands.
The Lord called Jonah to go to Nineveh and call it out of its sin (Jonah 1:1-3). Jonah didn't want to do this because he felt the Ninevites, an enemy of the Jewish people, didn't deserve the grace of God, so he ran from God.
Following his disobedience, Jonah was caught in a heavy storm while on a ship and was thrown overboard where he is then swallowed by a large fish (Jonah 1:11-15).
God was making it clear to Jonah that he saw his disobedience and was not happy with it. As a result of Jonah's disobedience, his life was thrown into chaos and he was not experiencing what God intended him to. But God also orchestrated these events in Jonah's life so that he had no choice but to obey Him. God may not always act so obviously in our lives when we disobey Him, but this story shows how serious God is about his followers truly following Him.
After some grumbling, Jonah ended up in Nineveh and reluctantly followed God's command to call Nineveh out of its sin (Jonah 3:1-5). And a funny thing happened: they repented immediately (Jonah 3:6-9)!
God's character revealed
This is what God wanted all along, in order to show that His great grace and mercy is available to everyone, even to people that were once enemies of Him and His people. In fact, we were all once like the Ninevites — enemies of God because of our sin — but the grace and love of God is greater than any sin we can imagine.
"But God shows his love for us in that while we were still sinners, Christ died for us." (Romans 5:8).
This opportunity for repentance was only available because Jonah eventually obeyed God's commands. What could God do through us if we are serious about obeying His commands?
Pray this week:
"God, help me trust Your will for my life and teach me to listen to your commands. I trust that your plan for my life is the best for me. Thank you for your grace and mercy. Amen."
How have you disobeyed God this week and how can you make steps to obey Him in the week ahead?
Alan Zibluk Markethive Founding Member