Plagiarism, Identity Theft, And False Promises All Too Common In Cryptocurrency Market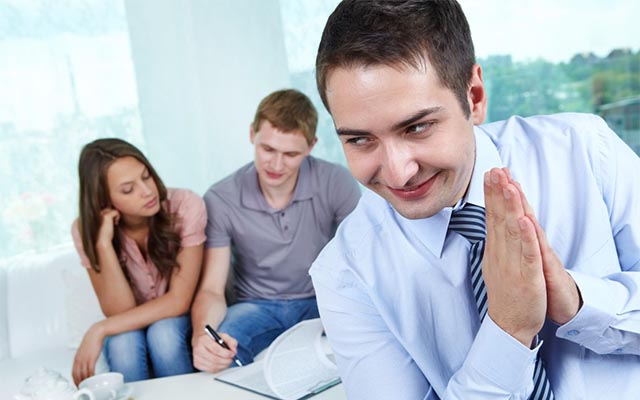 A Wall Street Journal analysis of 1,450 cryptocurrency offerings has unveiled unchecked plagiarism, rampant identity theft, and false promises of impossible financial gains.
'LIES, DAMN LIES, AND STATISTICS'
Though it might not come as much of a surprise to those more intimately familiar with the cryptocurrency space, a Wall Street Journal review of 1,450 documents for digital coin offerings as unveiled 271 indicators of fraudulent tactics — including "plagiarized investor documents, promises of guaranteed returns and missing or fake executive teams."
Investors have reportedly dumped more than $1 billion into the flagged projects, with $273 million already claimed as losses.
RED FLAGS
Plagiarism is one of the most rampant signs of fraudulent activity in the cryptocurrency space. The Wall Street Journal explains:
Of the 1,450 white papers downloaded from three popular websites that track coin offerings, the Journal found 111 that repeated entire sections word-for-word from other white papers. The copied language included descriptions of marketing plans, security issues and even distinct technical features such as how other programmers can interact with their database.
Swiss-based UTrust has had its whitepaper plagiarized numerous times – something CEO Nuno Correia already knows. "We get a lot copies of our white paper," Mr. Correia told The Wall Street Journal, "My picture, my description, my team, even our website was copied."
Even high-profile projects like TRON (TRX), the 10th most valuable cryptocurrency by market capitalization, has been accused of plagiarism by many in the blockchain space, including Ethereum founder Vitalik Buterin.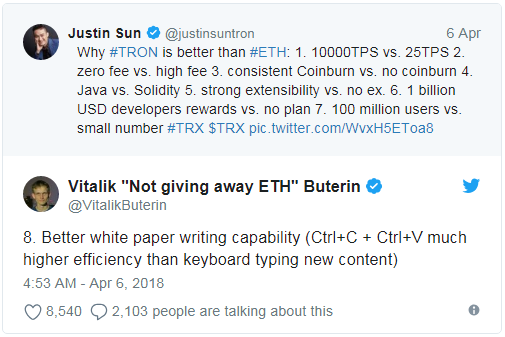 The Wall Street Journal also found that "at least 121 of the projects didn't disclose the name of a single employee and several of them listed team members who either didn't appear to exist […] or were real people who said their identities were being used without their knowledge."
Companies promising unrealistic returns — such as weekly payouts or doubled returns — without any risk are also running rampant in the cryptocurrency space, despite such practices being prohibited by the US Securities and Exchange Commission.
All of these red flags should be serious "warning signs for investors," Bradley Bennett, a former enforcement chief at the Financial Industry Regulatory Authority, told The Wall Street Journal. Bennett explained:
There are going to be some legitimate players that emerge from this but it's going to be a handful — a lot of it looks like penny-stock fraud with lower barriers to entry.
What do you think about the rampant fraud currently present in the cryptocurrency marketplace? Do you think this trend will continue, or die out as the cream rises to the top? Be sure to let us know in the comments below!
Author:
ADAM JAMES · MAY 19, 2018 · 8:00 AM
PLAGIARISM, IDENTITY THEFT, AND FALSE PROMISES ​
Alan Zibluk Markethive Founding Member