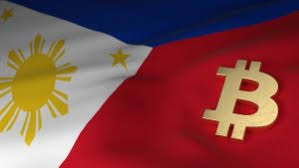 Philippine Government Yet to Approve Cryptocurrency Exchange Applicants
Philippine business press, Businessmirror, has reported that the government has been yet to approve a single virtual currency exchange application. The Philippine central bank, Bangko Sentral ng Pilipinas, introduced regulations for virtual currencies earlier this year — which focussed heavily on creating guidelines for the operations of cryptocurrency exchanges.
The Philippine Central Bank Has Received Less Than 10 Applications For Virtual Currency Exchange Registration
The Philippine Central Bank's Supervision and Examination Sector told Businessmirror that it has not approved any applications for entities seeking to register and establish cryptocurrency exchanges. It has also been revealed that the Bangko Sentral ng Pilipinas (BSP) has so far received less than 10 applications.
BSP representative, Chuchi Fonacier stated that increased Filipino bitcoin adoption had prompted the development of cryptocurrency regulations. "We have observed acceleration in transaction volume based on our survey of top industry players last year, prompting us to institute a regulatory framework. We have no updated statistics to date, as these will come from the regular reports that registered entities will submit to the BSP."
The Philipines' bitcoin regulations focus upon articulating a juridical framework for the operation of cryptocurrency exchanges, in addition to providing an inclusive regulatory apparatus for cryptocurrency-based remittance services."We want to maximize the benefits from this technological innovation, while adequately managing the risks that come with it. Virtual currencies can help accelerate the delivery of financial services [e.g., payments and remittance] and lower the cost of transactions, which is consistent with our broader financial-inclusion agenda," Fonacier said.
In Practice, the Philippines' Cryptocurrency Regulations Appear to Be Very Limited in Scope
Officials have consistently iterated the Philippines' government's intention to simultaneously foster growth and innovation in the cryptocurrency industries, whilst restricting the risk of bitcoin being used for money-laundering or terrorist financing activities. "We are particularly keen on addressing money-laundering risk, that is why part of the responsibilities of a virtual-currency exchange is to comply with established anti-money laundering rules, such as know-your-client procedures, as well as proper reporting to the AMLC [Anti-Money Laundering Council]."
Despite local press describing the Philippines' stance toward bitcoin as "a first of its kind in Asia", the regulatory apparatus developed by the BSP appears to be limited in its scope. The regulations focus heavily on providing guidelines for the operation of virtual currency exchanges, yet have largely neglected to develop regulatory or taxation frameworks for general cryptocurrency use or mining. There has also been little effort made to promote and educate Filipino citizens about cryptocurrency, which will be vital for greater Filipino bitcoin adoption as only one in three Filipino citizens is reported to have access to the internet. Furthermore, the BSP has designed regulations so as to monitor the Filipino bitcoin economy through mandatory reporting submitted by virtual currency-based businesses — of which the BSP is yet to approve a single application.
David Ogden
Entrepreneur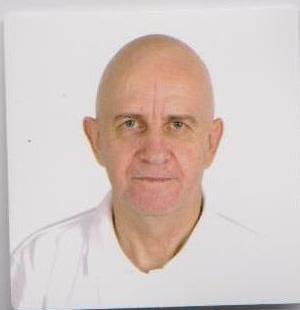 Author: Samuel Haig
Alan Zibluk Markethive Founding Member