Market-Network: A New Type of Business Model
Social network. Marketplace. SaaS. These buzzwords are no longer synonyms of massive business opportunities.
The gold rush has already happened.
But a new business model has emerged.
Market-networks are hybrid animals: part social network, part marketplace, part SaaS. [1]
It's a social network. Professionals use profile pages to showcase their work and demonstrate their credibility. They also connect with each other and build relationships.
It's a marketplace. Professionals come online together to find other parties with whom they can do business.
It's a SaaS tool. Professionals use the tools on the top of the marketplace to negotiate, do the job, or manage the paperwork.
Social networks are designed to connect people. Marketplaces are built to sell simple products and services at scale. SaaS tools are here to make your job easier.
Market-networks focus on more complex services; the types of services that are not easily scalable and require more human collaboration. [1]
So get your pick-axe and prepare yourself for the next gold rush.
Think about the number of opportunities in M&A, scientific research, construction, management consulting, marketing, media production…
[1] Thanks to James Currier for sharing his thoughts on this emerging business model.
[2] Here are a couple of examples:
AngelList is a market-network.
It's a social network for startups and investors. It's a marketplace where business angels can find startups to invest in and startups can post job openings. It's a SaaS tool that helps business angels create syndicates and startups get introduced to business angels.
Contently is a market-network.
It's a social network for freelance writers. It's a marketplace where companies can find writers to create content—articles, eBooks, and other kinds of marketing collateral. It's a SaaS tool that helps content marketers organize their editorial calendar, manage the writers' work, and track the performance with analytics.
Article originated here:
https://boostcompanies.com/market-network/
Meet Writer Guerric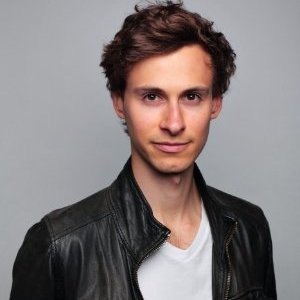 Guerric de Ternay is an entrepreneur
and digital & marketing strategist. A large
chunk of his work focuses on behavioral
science, customer experience, and digital
strategy. His passion?
Helping people and businesses level up.
Alan Zibluk Markethive Founding Member