Bitcoin's appeal is at an all-time high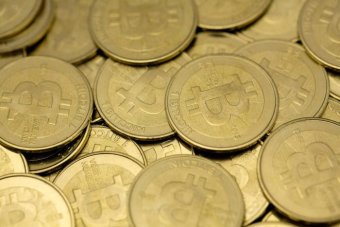 Global stock indexes are not the only asset
class making new highs on a daily basis. Cryptocurrencies — specifically Bitcoin soaring to fresh levels as well. Despite two major setbacks for bitcoin in 2017, it has soared nearly 55 percent from its year-to-date lows as Asian investors flock to the new-age currency. Bitcoin prices are now trading at previously uncharted levels as the value of the cryptocurrency reached a high of $1,588 on CoinDesk on Friday morning. In January the People's Bank of China, the country's central bank, launched a crackdown on bitcoin, believing that citizens were using it to move wealth out of the country. Prices fell as low as $750 on Jan. 12 before recovering.
In March the cryptocurrency had a run-up on anticipation that the Securities and Exchange Commission would decide in favor of a bitcoin exchange-traded fund driven by the Winklevoss brothers. Bitcoin prices reached a high of $1,350 before the feds nixed the proposal, sending prices to a low of $891 soon afterward. Prices began to recover as Japan officially acknowledged the use of cryptocurrencies and passed legislation allowing retailers to accept payment in digital form. Russia and India have also loosened restrictions on cryptocurrencies, leading to wider acceptance within their borders as both countries — India especially — struggle with their own internal currency crises.
The SEC announced in April that it would take a second look at a bitcoin ETF by reviewing its ruling in the Winklevoss brothers' application. No timetable has been released on when that may happen. Bitcoin's market cap is now north of $23 billion, which is chump change for any asset class. But with more acceptance and wider appeal, the digital currency can be divided into smaller units such as decibits, millibits, and centibits to make smaller transactions possible. Ethereum, which is the second-most prominent cryptocurrency after Bitcoin, struck a new all-time high Tuesday as well, trading at $85. It now has a market cap of $7 billion on the strength of its acceptance in gaming circles in Asian countries.
Chuck Reynolds
Contributor
Please click either Link to Learn more about – TCC-Bitcoin.
Alan Zibluk Markethive Founding Member