5 Ingredient Slow Cooker Mac & Cheese By Fitslowcookerqueen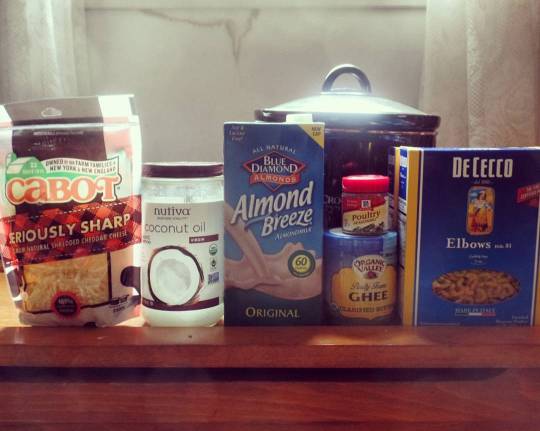 Out of all the social media apps I use I think Instagram (username alzibluk) is my favorite. All we are doing is sharing pictures. I have gotten to be friends with people with similar interests. I do not go on Facebook as much as everything is just politics or someone doing something horrific.
I started taking pictures of different crockpot recipes when user fitslowcookerqueen found me. She started liking my pictures so I started liking hers. I went to her site where I found "5 Ingredient Slow Cooker Mac & Cheese." I was looking for an easy one and I happen to find it here. Below is her site, ingredient list and her instructions.
http://fitslowcookerqueen.com/slow-cooker-mac-cheese/
INGREDIENTS
32 ounces macaroni, uncooked

16 ounces cheddar cheese, shredded

4 cups almond milk

1 tbsp ghee

2 tsp poultry seasoning
INSTRUCTIONS
Add all ingredients to the slow cooker.

Stir to mix well.

Cook HIGH 1-2 hours or LOW 2-3.
The only thing I did different was use coconut oil instead of cooking spray. Below is my picture before I turned the power on.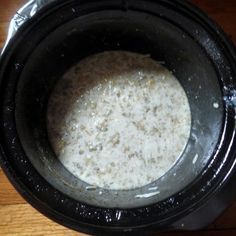 I cooked it on low for 3 hours. I then unplugged my crockpot and let it cool down for a while. It came out a little dryer than it should be but I thoroughly enjoyed the taste.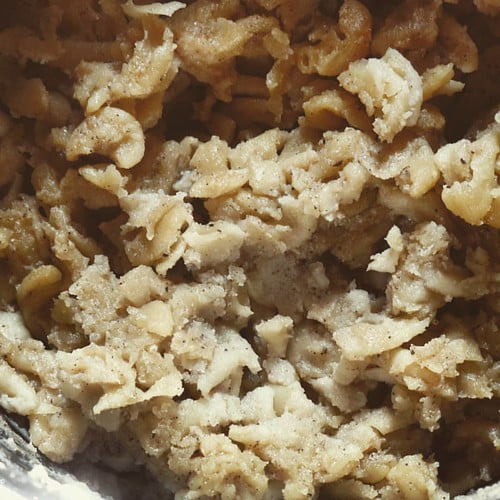 I will most definitely try this again. I think it is a great base. I see cooking it with mushrooms, bacon, etc. in the future.
A few weeks ago I tried a recipe I found called "4 Ingredient Mac & Cheese." It actually gave me heartburn. Each time I cooked the leftovers I got the heartburn. There was no heartburn associated with the recipe above. I did want to share that experience.
I was glad to get away from the brown rice, lentil and quinoa recipes I have been making. Although they are great and healthy, it gets boring week after week. It was great to mix it up.
If you have a recipe you would like to share I encourage you to join my group at Markethive. Posting to the group's blog will get your recipe featured on other sites. I am also pinning recipes I am trying on Pinterest.
All the best,
Alan
Alan Zibluk
http://alanzibluk.com
e-mail: alan@internetguy.ws
PS: Are you getting enough Fish Oil?
Alan Zibluk Markethive Founding Member