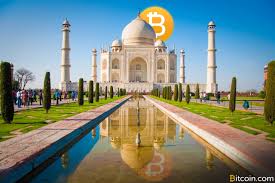 Indian Trade Survey — 97% Aware of Bitcoin, but Use of the Cryptocurrency Remains Low
A study by India's market and trade body has found that while 97 percent of participants are aware of bitcoin, its use within their services remains low.
PHD Chamber of Commerce and Industry, which plays a role in India's industrial development processes, hosted a meeting 'Roundtable on Industry Perspective on Bitcoins: A New World of Payments and Deals,' on Wednesday, according to News 18.
According to the report, the trade and industry body asked 223 stakeholders ranging from fabrics, electronic devices and automobile parts, to determine the impact that bitcoin was having in India.
However, results found that while 97 percent of participants are aware of the digital currency, its use within companies remains low.

Gopal Jiwarajka, President of the PHD Chamber of Commerce and Industry, said:
"Absence of the information about counterparties in the bitcoins transaction is a major drawback and may lead to unintentional transactions such as money laundering".
He added that the use of bitcoin comes with huge risks and is not backed by any tangible asset, but sheer demand.
Calls for Regulation
This survey comes at a time when the Indian government is considering the regulation regime for bitcoin.
Even though there have been calls in the past from Indian politicians to ban bitcoin, a recent report has found that India is unlikely to declare bitcoin illegal in the country. Instead, it may be considered a security, but its regulatory fate remains uncertain.
Yesterday, it was reported that the Indian state of Karnataka is in the process of putting together a policy that focuses on digital currencies due to its rising demand. In particular, more young traders in the nation are being drawn toward bitcoin. In May, Coinsecure, an Indian bitcoin exchange, had to halt trading after recording a record number of users due to soaring interest and adoption of the currency in the country.
And yet, even though bitcoin is gaining in India there are risks that still need to be considered, according to Jiwarajka.
"Bitcoins are a fascinating instrument, however highly volatile, and susceptible to high risk makes it a vulnerable instrument".
According to him, the Reserve Bank of India (RBI) should look into the idea of digital currencies and take a view on it and see whether it can become a tool for promoting a digital economy.
Speaking to The Hindu Business Line, he stated:
"We are not proponents of bitcoins. But, as an industry chamber, we are furthering the debate. The RBI should see whether a platform can be created with cryptocurrencies so that people-to-people and people-to-merchant transactions can happen with negligible cost".
David Ogden
Entrepreneur
Author: Rebecca Campbell
Alan Zibluk Markethive Founding Member