Japan to Roll Out Fixed Deposit Interest for Bitcoin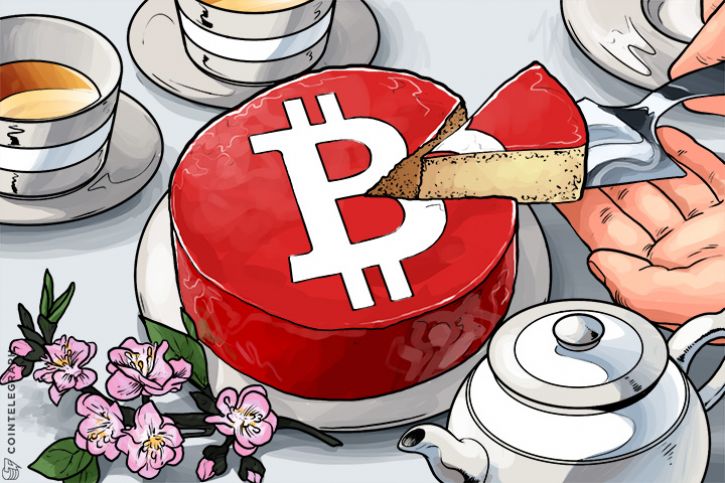 From one first to the next,
Japan will soon offer Bitcoin users fixed term deposits with interest. The Financial Services Agency has yet to push for regulation as it watches from the sidelines of what could seriously challenge the traditional banks fixed term deposits. Asian Nikkei reports that digital currency users and traders will soon be able to earn interest from the exchange. This fixed deposit interest accruing account is the first of its kind being made available in Japan.
Four fixed deposit options
Coincheck, founded by Koichiro Wada and Yusuke Otsuka has operated as an exchange since 2014 exchanging up to $160 mln worth of transactions per month. Its track record helps build credibility for clients interested in the interest accruing accounts that will be rolled out. The company will roll out four fixed deposit options. A 14-day option with a one percent annual interest accrual, 30-day option with a two percent annual accrual and a 90-day option with three annual percent interest. The longest time deposit and highest interest accrual will be for a 12 month fixed deposit netting five percent interest gain. This can prove a popular option as traditional banks in Japan moved their interest rates to 0.00 percent earlier this year.
Impact on demand for Bitcoin
Japan's Financial Services Agency declared that the deposits are exempt from banking regulations as Bitcoin is not yet legal tender. There is speculation that they might change their stance on regulation if Bitcoin becomes a widespread method of payment. With multiple parties applying for exchange licenses to operate in Japan, it is likely that competing exchanges will offer the same value-added benefit to their customers. The scaling adoption of Bitcoin as a means of payment in physical stores drove up the price of the currency to record highs. If digital currency deposits succeed as fixed deposit accounts, there is no doubt that the demand will rise even further.
Chuck Reynolds
Contributor
Please click either Link to Learn more about -Bitcoin.
Alan Zibluk Markethive Founding Member