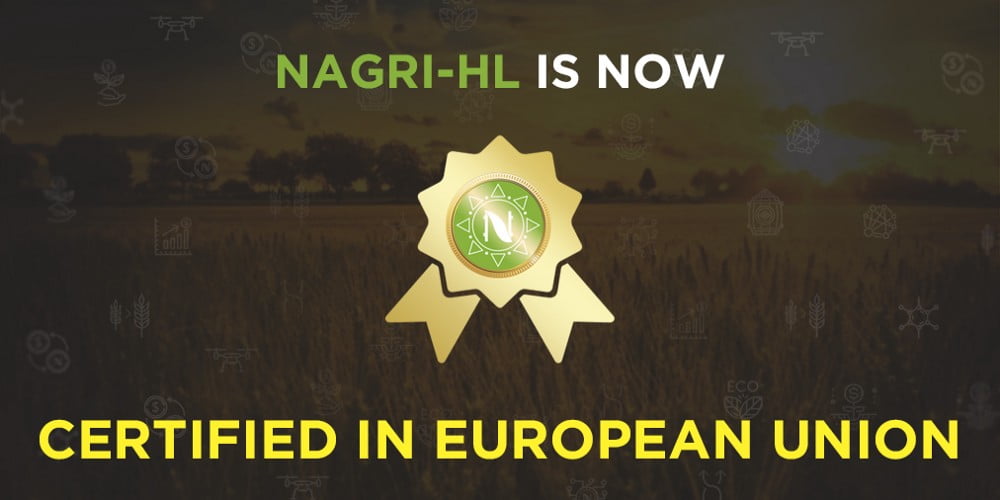 New field tests have proven Nagri-HL efficiency!
Head of NagriTech in EU Stefano Marzocchi has great news for all Nagri supporters. Today, the results of new laboratory and field tests from the Italian laboratory have come. Based on them, we have got the new certificates for Nagri-HL improved testing.
And the best news for today! Nagri is continuing to make all to become legally bought and sold all around the world. We have already started preparations for selling — new bottles and labels are coming! Soon, we will start producing Nagri-HL in EU, Brazil, and CIS countries.
NagriCoin — a project of of international biotechnology company NagriTech. For more info: https://nagricoin.io/
– #AgriTech company that went for #ITO instead of #IPO
– Unique proprietary product
– Token to be listed on #cryptocurrency exchanges in October
NagriTech is an agricultural company unrelated to either blockchain or fintech, they only released a token (NagriCoin) to represent the company's revenue and potential.
Investors therefore have a blockchain asset that is tied to a real-world business which is a rare strategy at this stage of blockchain technology business.
The company developed a plant nutrient formula that stimulates the plant growth and at the same time lowers the levels of harmful elements in soil.
The target market for NagriTech's proprietary plant nutrient are agricultural countries in Africa and other emerging markets. The research and thorough testing went on for 7 years and costed 5 MM USD.
At this point, NagriTech is a startup that is not yet profitable. https://nagricoin.io/
Alan Zibluk Markethive Founding Member