Crockpot Black Beans and Brown Rice
My Favorite Crockpot Recipe So Far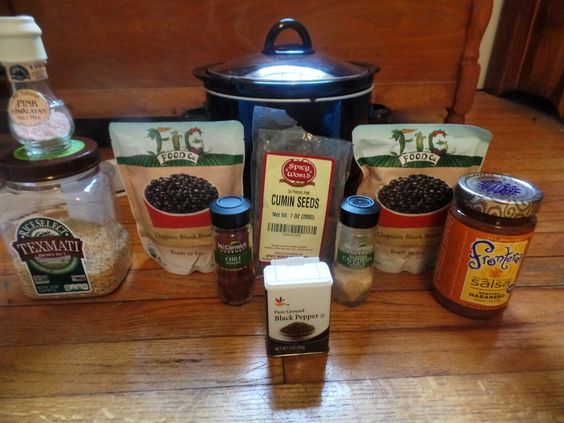 This is the first blogpost in the Markethive Group called Crockpot Recipes. I encourage anyone reading this to join and share their crockpot recipes. It will be featured on different websites. I also plan in the future to make a Pinterest board for crockpot recipes to pin the ones I like.
The recipe I am sharing I got from mostly homemade mom. Below is her link. The recipe is perfect. I was impressed how easy and delicious it came out. I am not a fan of sour cream so I did not use it.
http://www.mostlyhomemademom.com/2014/01/crockpot-black-beans-rice.html
Although the recipe is wonderful, I can't help myself but always add more things to it. It is fun to experiment. Below are the ingredients I used.
2 (14 oz) packages of black beans, drained and rinsed. (I use Fig Foods Black Beans)

1 uncooked cup of brown rice (I use Texmati Brown Rice)

2 cups water

1 cup salsa (I used Frontera Hot Roasted Habanero Salsa)

2 tsp cumin (I bought Cumin Seeds from Amazon)

1 tsp chili powder

1 tsp garlic powder

½ tsp salt (I use Himalayan Pink Salt)

¼ tsp black pepper

1 diced onion (my idea)

5 minced gloves of garlic (my idea)

1 avocado (my idea)

1 jalapeno pepper (my idea)

A handful of mushrooms cut into smaller pieces (my idea)
I greased my crockpot with coconut oil and threw all the contents in it. Below is my picture of it before I turned on the power.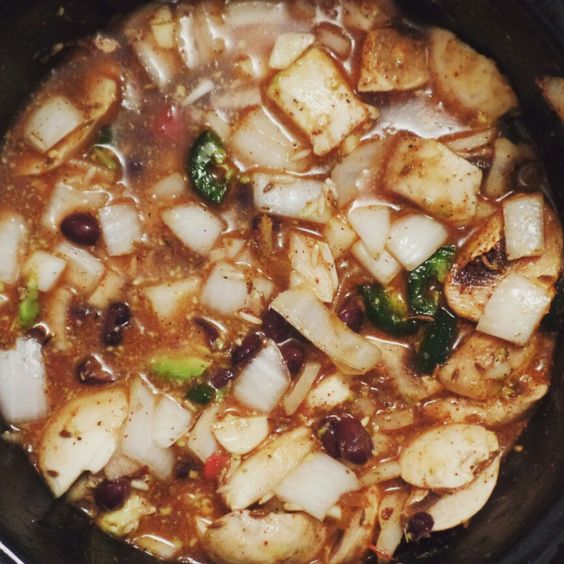 Following the original recipe I put my crockpot in the low setting. The original recipe called for 3 hours cooking time, the picture below was 4 hours 30 minutes later. I waited for the liquid to soak up.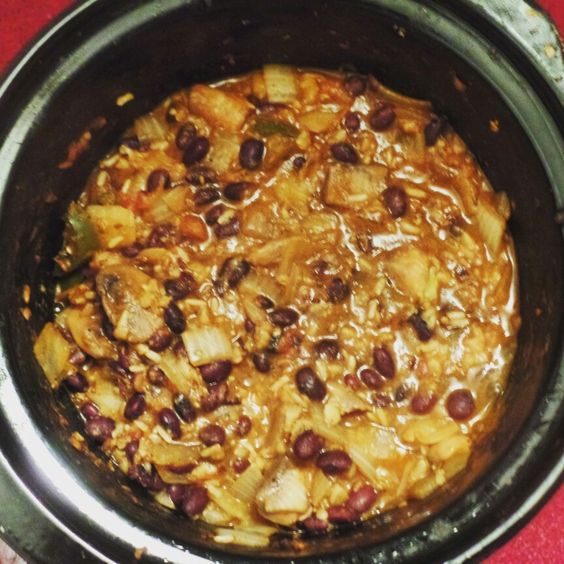 This was the third time I have made this. It is great by itself. You can use it for dipping tortilla chips or making burritos. This time I am using it for soft shell tacos.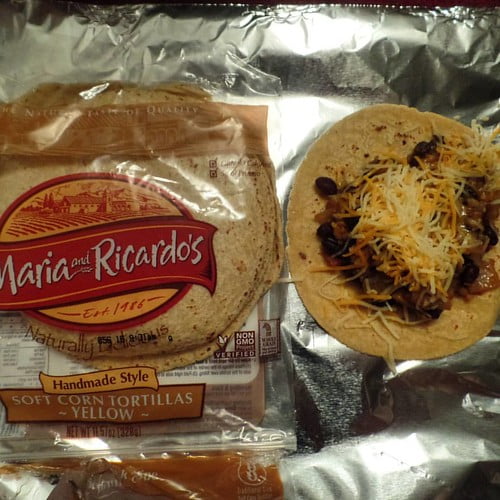 I like using Maria and Ricardo's Soft Corn Tortillas. They taste great and do not fall part like other soft shell tacos. I have experimented with others but keep coming back to them.
All the best,
Alan
Alan Zibluk
http://alanzibluk.com
e-mail: alan@internetguy.ws
PS: Visionex for supporting clear vision and optimal long-term eye health.

Alan Zibluk Markethive Founding Member