Bitcoin is back above $1,000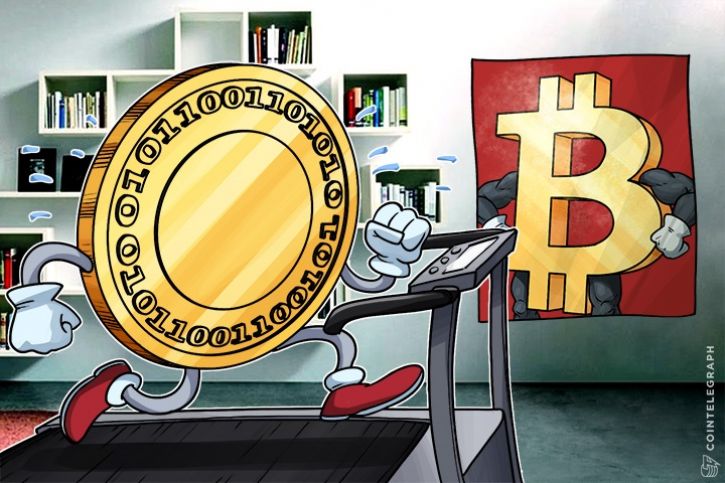 Bitcoin is is back above $1,000 for the first time since January 5. The cryptocurrency was higher by 1.5% at $1,000.10 a coin as of 11:39 a.m. ET.
It's been a wild year for bitcoin. It began 2017 with a 20% rally during the first five days of the year before crashing 35% on concerns of a crackdown on trading in China.
Thursday's gains have extended bitcoin's winning streak to a sixth straight session as trade appears to be benefitting from uncertainty surrounding Donald Trump's presidency. The cryptocurrency has gained nearly 10% since Trump was inaugurated on January 20.
I believe that is the $1,000 level can be maintained we will see a rise again later in the year. The recent trend has been upwards but it wil peak and then fall again.
I have been earning free bitcoins at Bitearn , by completing surveys, the rewards are not great , the equivalent of less than a pound a day, which I transfer to my wallet. This adds interest to tracking the market both in Bitcoin and other Cryptocurrencies.
Today Infinity Economics Launched thier wallet to members. The next few weeks will see added functions, as it is much more than a wallet.
David Ogden
Alan Zibluk Markethive Founding Member