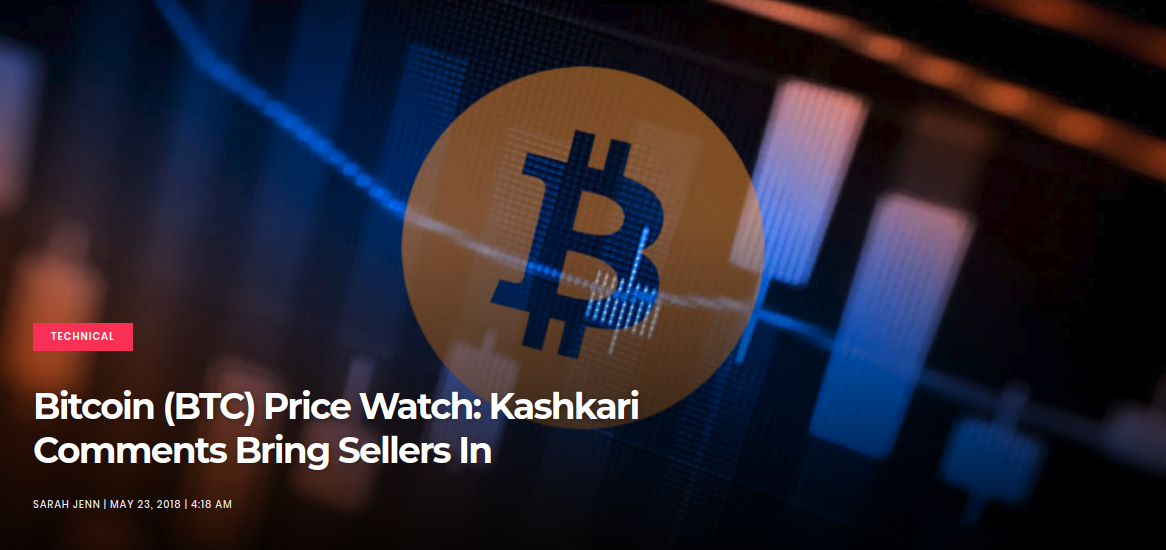 Bitcoin (BTC) Price Watch — Kashkari Comments Bring Sellers In
Bitcoin Price Key Highlights
Bitcoin price resumed its drop as price is now breaking past the mid-range area of interest.
This could put it on track towards testing the range floor at the $6,550 level.
Technical indicators are confirming that selling pressure is still in play.
Bitcoin price seems poised for more losses as it reeled from Kashkari's remarks and is setting its sights on the range bottom.
Technical Indicators Signals
The 100 SMA is below the longer-term 200 SMA to signal that the path of least resistance is to the downside. This means that the selloff is more likely to continue than to reverse.
The 100 SMA also seems to have held as dynamic resistance and would likely keep further gains in check in another pullback. The gap between the two moving averages is also widening to reflect strengthening bearish pressure.
RSI is pointing down to confirm that sellers are in control and could further weigh on bitcoin price. Similarly stochastic is on the move down to show that bearish momentum is present. In that case, bitcoin price could make it all the way down to the bottom of the range.
However, both oscillators are also nearing oversold conditions to reflect bearish exhaustion. If buyers return as the oscillators pull up, the middle of the range could attract some buyers and lead to a bounce back to the top.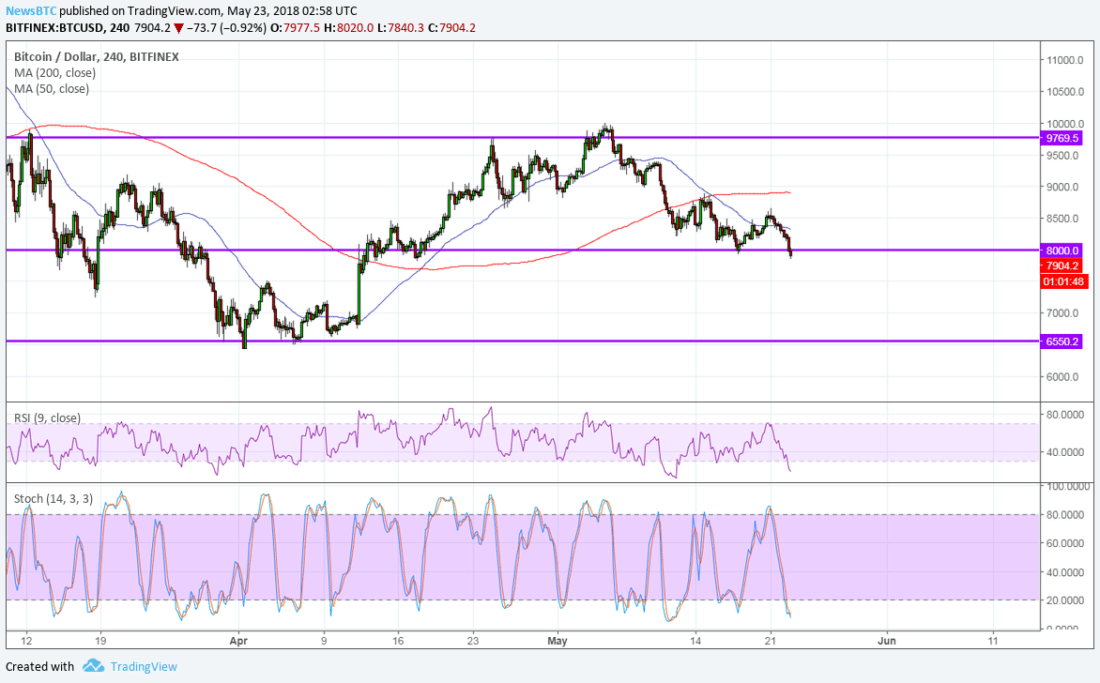 Market Factors
FOMC member Neel Kashkari had some negative remarks on the cryptocurrency industry this week, and the lack of positive catalysts left these altcoins vulnerable to selling pressure. He noted:
It's a clever idea that some people came up with, but now it's being taken to ridiculous extremes. The barrier to entry to creating a new cryptocurrency is zero.
Furthermore Kashkari mentioned:
If you can dupe enough people to buy it, you can pretend that you've launched something. And you can say, 'Look, I'm a billionaire because I sold you one. And I own the other 999 million of them, so that means I'm a billionaire! So it has become a farce…I'm seeing more noise and more fraud than I'm seeing anything useful.
Author: SARAH JENN | MAY 23, 2018 | 4:18 AM
Posted by David Ogden Entrepreneur
Alan Zibluk Markethive Founding Member