There are more and more bloggers created every day. If you have a point to share about a product, service, business, events (the list goes on), many people choose to expose it online via their blog. With so many blogging services and platforms out there, how do you choose one? Even after you have chosen a blogging platform, service or network, can you still "Reach" enough people to make a difference.
We all know that blogging is definitely a numbers game. This is why so many bloggers are scrambling to create and promote their blogs on multiple platforms thinking they can reach more people. The greater the "Reach" can bring success to what you're promoting. A big question is, how many people would you like to reach? Now that you have that number in your head the other questions is How do I do that?
MarketHive is the simple answer for many reasons. MarketHive makes it simple, easy and more affordable than any other option out there. Before WordPress, Aweber, Constant Contact, Facebook and other marketing solutions is the CEO of MarketHive. He ushered in the industry of automated marketing back in the early 90's known as the "Godfather of Automated Marketing". if that wasn't enough he then created the first Inbound Marketing Network in the mid 90's. Now he's at it again with his new social Inbound Marketing Network for all entrepreneurs, built by entrepreneurs called MarketHive.
Don't just take my word for it, see his video blow that talks about reaching massive people by blogging. This is just one component of his new business network and how it can impact any bloggers reach in a massive way.
If you're a entrepreneur that specializes in helping others to succeed online, you owe your viewers this info. To get inside the MarketHive system for free more details is as easy as connecting any of your favorite Social Profiles by Clicking Here Now
Now is you want to be telling others about MarketHive before they start telling you and others they know.
Bruce Jacobs
MarketHive (Partner/ Developer)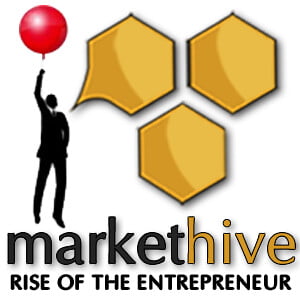 Alan Zibluk Markethive Founding Member