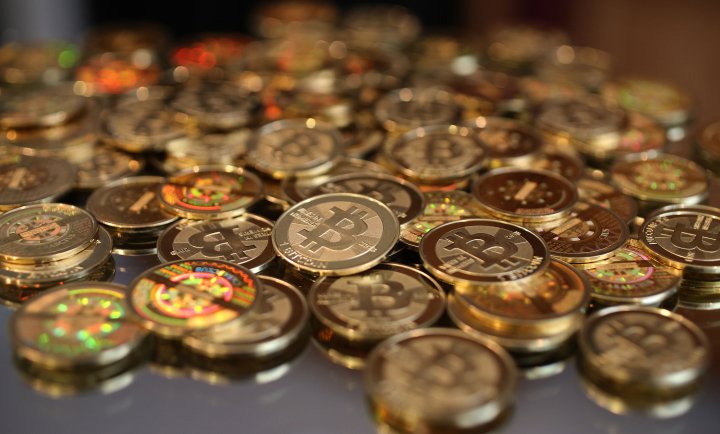 If you're interested in getting invested in the digital currency world,
now seems to be as good a time as ever. Bitcoin has seen repeated record-setting price levels, and a host of other digital currencies are becoming increasingly popular around the globe. And yet, there are some reasons why even seasoned investors may be reluctant to get involved in direct investments relating to cryptocurrencies. Fortunately for those people, there is an exchange-traded fund focusing on Bitcoin in particular that can simplify the process. It is called the Bitcoin Investment Trust (GBTC) and it is provided by Grayscale Investments. Here are some of the basic details about the new ETF and its relationship to the digital currency itself.
Significant Returns Possible, But Are They Likely?
The Bitcoin Investment Trust sported a tremendous 248% increase in the month of May. This far surpasses the gains of 72% overall for the Bitcoin-U.S. dollar currency cross. With that figure in mind, investors may be jumping to get access to GBTC shares. However, there are other factors to consider as well. First, May's performance seems to be a relative anomaly for the ETF. For the three months prior to May, Bitcoin performance superseded ETF performance two months. This suggests that the two are actually more neck-and-neck than May's figure would suggest. Second, investors looking to buy into GBTC should keep in mind that the shares of the ETF are currently trading at more than double the cost of Bitcoin itself, according to a report by Business Insider.
Why the Huge Premium for GBTC?
Potential investors are likely wondering why GBTC shares can be found at such a high premium over Bitcoin. The issue seems to lie in supply and demand. While Bitcoin demand has skyrocketed, GBTC has kept its shares outstanding close to 1.7 million in the two years that it has existed. In fact, the ETF seems unlikely to change the number of total outstanding shares in the future, according to the company's head of research, Ihor Dusaniwsky. He explains that "with the operational risk of buying and holding actual Bitcoins to support ETF creation very high, and difficult and expensive to insure, it is unlikely that GBTC's outstanding share amount will climb above 1.7 million anytime soon."
It is useful to note that GBTC didn't always seem this expensive in comparison with Bitcoin. Before Bitcoin's price spiked in the past several weeks, the ETF traded on an average premium of just 10% above the cryptocurrency in 2017. The issue seems to have come about when Bitcoin's demand blew up and GBTC's supply did not change. As Bitcoin continues to spread further into the financial world, it will be interesting to see where GBTC's share prices go as well.
Alan Zibluk Markethive Founding Member