Surfing for the most part was my greatest priority, then I got married.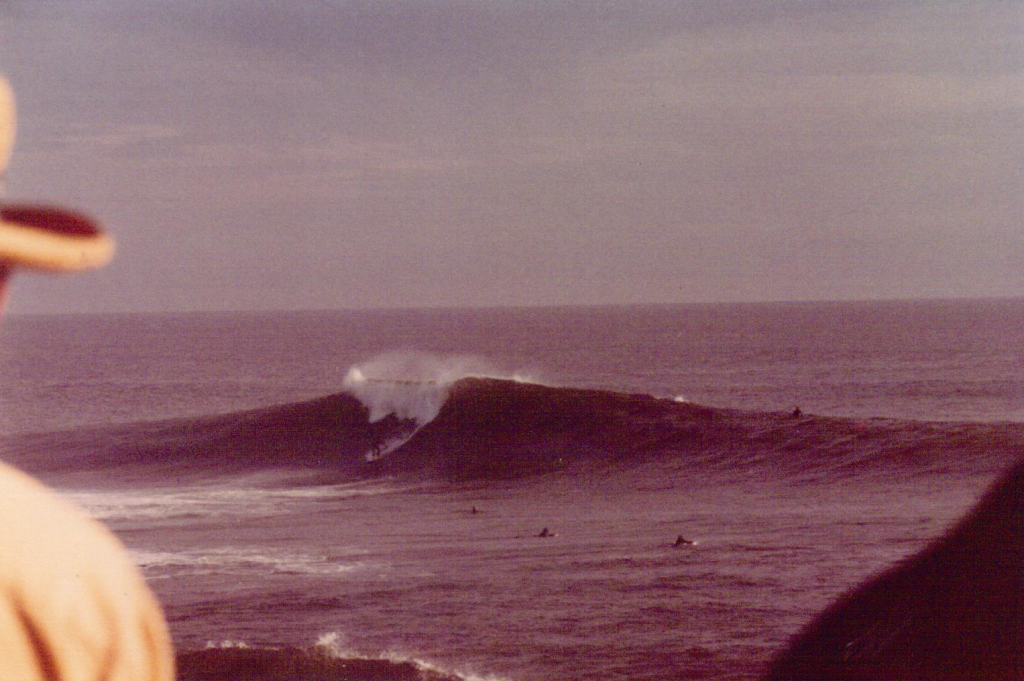 Thats me on a 25 foot peak at Steamers Lane in Santa Cruz around 1976
I was born an artist, musician, innovator and entrepreneur. I had my first business before finishing high school and was professionally selling my oil paintings and artwork at the age of 14.
Although I attended many colleges, it was always interrupted by innovative new ideas into a business that would begin producing significant profits therefore; college was always a source for research but was never a goal for a degree, if that makes sense.
The other major issue that seriously challenged full time employment vs self-employed entrepreneurial innovation was my addiction to surfing. And I went full boar into that pursuit eventually surfing huge waves like at Mavericks and the Wedge. That is a totally other story, but that story played a large part in shaping who and what I am today.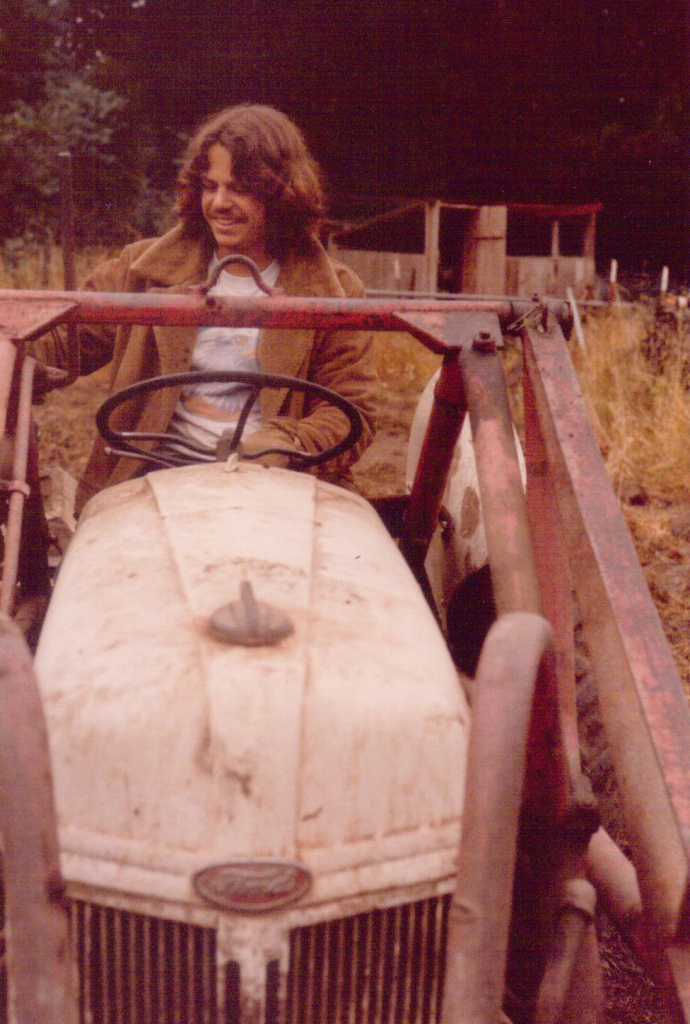 Farming was my first big cash cow back in the 70s in Santa Cruz.
From artist, musician, and craft I eventually evolved into building a design agency then turned it into an ad agency in the 80s and set up shop in the San Francisco Bay area. This was a dynamic time as this was the beginning of the Silicon Valley revolution and I was at the core. Many of our clients back then were Accolade, Apple, Adobe, Epyx, Electronic Arts, Fairchild, Oracle, Silicon Graphics, Worlds of Wonder (WOW) to name a few. I was also involved at Stanford University and was becoming interested and aware of the coming Internet.
By 1986 my agency was billing over $2 million per month and I was driving the fast lane (brand new BMWs, Brook Brothers Suits, Rolex Watch, etc.) in San Francisco, hanging with celebrities and major mind benders like Steve Wozniak, Ken Uston, Dwight Clark, Russell Brown, and well a long list of what would eventually become the core of the industry these days.
1989 was the year of the great San Francisco earthquake and it seemed to herald trouble ahead as we found ourselves in a series of never ending lawsuits, that eventual caused me to shut down the company, take the best clients and move to Washington state. It was there I actually engaged building networks, BBC systems and figured a hack to access the Internet via a dial up modem from my Mac IIcx into a modem bank owned by a company called Powernet. I was finally on the Internet.
I was also one of the first members on AOL with my call name Tom I had tom@aol.com. Since I had connections at Adobe I was able to buy Adobe Illustrator returns and NFRs for $25 per box. I built a "store" on AOL's classifieds, used Macs QuickKey automation to log into AOL. Navigate; place the ad selling Adobe Illustrator for half the retail price and log out, doing this every hour 24 hours a day.
It was my first mega success and I hauled in over $150,000 per month for almost a year when my connection special dried up. Bonanza, I stared seeing the bigger picture from that time on with the reach the Internet offered.
I eventually moved back to California, San Diego, got involved with UCSD's Super Computer center and developed a social network called Wavefour, where we tweaked a forum software called the WWWboard, by Matt Wright into a self-replicated members area and front page with a form that wrote to a MS Access database on a server and returned an autoresponder email and a new account.
This was the foundation of Wavefour, which was one of the many firsts. First self-replicated website, first self-replicated PDF (a formatted receipt to print out sign and fax or mail in), first read write to a server database, first auto responder email system, first remote broadcasting system I called "The Hammer" and all incorporated into the first Automated Marketing system.
This system poured new customers and evolved into a service called Veretekk that ran for over 20 years, was private labeled to hundreds of companies and built a verifiable database that numbered into the hundreds of millions and produced revenues in excess of 5 million.
Because Veretekk began on CGI script, HTML and text databases, it's evolution; as OS and advances into PHP. Java, Ajax, SQL occurred, Veretekk got old and even after relaunching a complete new face and core upgrades in 2010 called V2, it was still old and by 2012 we began shutting it down.
In 2013 I was blessed with a new vision of a brand new start from ground up Inbound marketing Social Network. I built the blue prints from the vision, complete with layers of tools, broadcasting platforms, the social network functions and the entire look, feel of the interface I raised about $350,000 in cloud capital, hired a programmer and had the core built and ready to populate with the crowd funding founders and trademarked and incorporated it all as Markethive in mid 2015 and opened the doors to our (not ready for prime time) Alpha launch.
Since then we have built an engineering department, a marketing department, and customer support department and are scheduled for a full BETA launch in January 2016. We are currently in the process raising another $200,000 to fund a massive ad campaign by January 2016.
My whole life has been about the entrepreneurial pursuit. As an entrepreneur, small and medium size business owner, occasionally engaged in some peripheral mlm opportunities, I have managed to earn over 40 million dollars during my lifetime.
Now entering my early 60s, Markethive is my most serious venture built from the focus of serving the entrepreneur, empowering, mentoring and engaging this culture like not found in any other social system.
With a lifetime as an entrepreneur, a long history running an advertising and marketing firm in the Silicon Valley during the roaring 80s, being one of the very first on the Internet, building first off tech and running one of the first social networks, and developing a knowledge and intimate friendships with literally 1000s of entrepreneurs, I can claim authority in developing and launching a long time needed, integrated, effective and inspiring entrepreneurial social network.
I am currently the CEO, Founder, Creator and architect of Markethive. We are at that exciting edge right before all of our work, dreams, aspirations, projections, time and investments is about to be launched. It is both a time of great excitement and daunting at the same time. It is exactly where I love being and I am inviting you to become part of it. As a partner, or investor or member, you will want to be here, from the beginning as we are going to be writing history.
Markethive, the ecosystem for entrepreneurs, welcome home.
Thomas Prendergast
CMO Markethive Inc.
Al Zibluk