Kanye's Shock Announcement To Run For President In 2020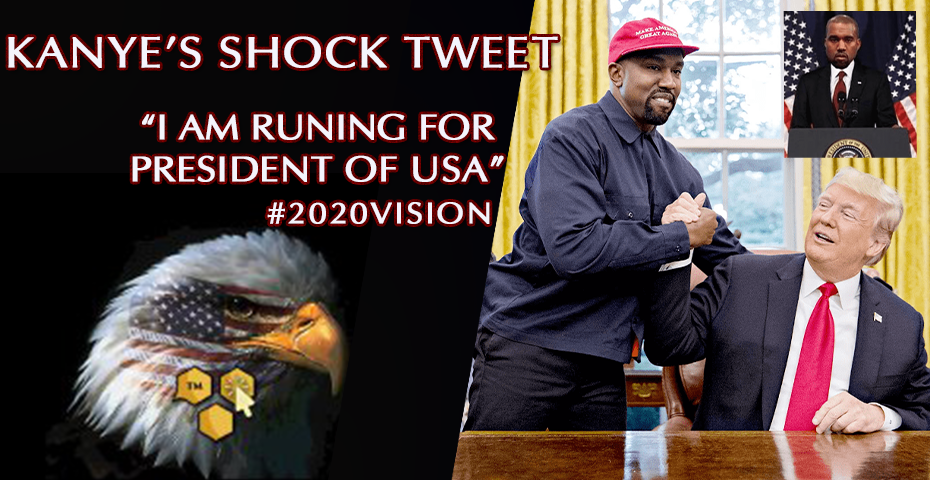 The presidential election is not going to be boring this year as Kanye West has announced that he plans to run for president. West made this announcement on July 4, 2020, and at the height of the Independence Day celebrations, the real fireworks began when he broke the news on Twitter with a picture of the American flag and the hashtag 2020vision. declaring,
"We must now realize the promise of America by trusting God, unifying our vision, and building our future. I am running for president of the United States."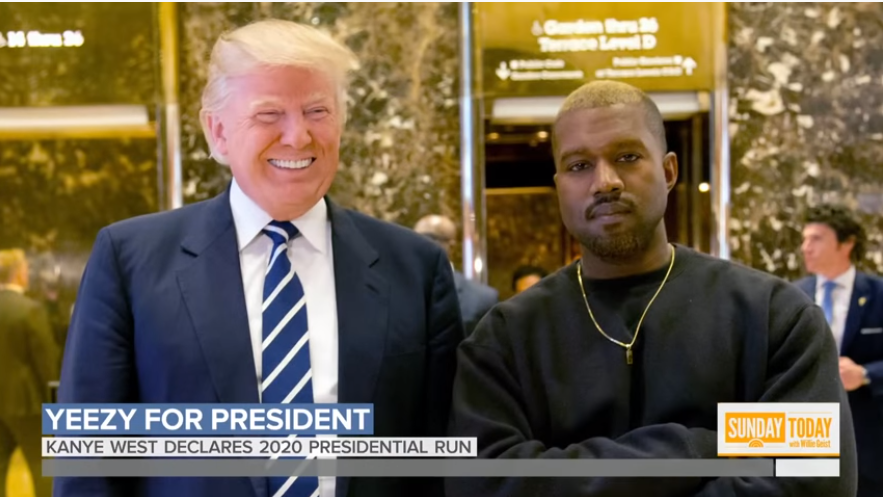 This comes five years after West promised to run for president while at the MTV Video Music Awards in 2015. However, after a meeting with President Trump in 2018 where his show of support for the president stirred controversy, the 21-time Grammy Award winner said he would no longer pursue a career in politics, tweeting at the time,
"My eyes are now wide open and now realize I've been used to spread messages I don't believe in. I am distancing myself from politics and completely focusing on being creative !!!"
But by late 2019, Kanye had changed his mind and said he would launch a presidential campaign in 2024 after all. During an appearance at Fast Company's Innovation Festival, the star rapper shared,
"When I run for president in 2024, we would've created so many jobs that I'm not going to run, I'm going to walk."
It's a possibility that due to controversial events in the last 12 months could have sparked West's decision to run for POTUS this year instead, with only four months to go before the election. It has also been opined that West's race for the upcoming election could siphon votes from Biden to Trump's advantage. So in actuality, West is more of a spoiler than a contender.
If West does actually want to run for president, he would have to do so as an independent. And even that would need to acquire the necessary signatures to get on November's ballot. Bad news for voters in Indiana, Maine, New Mexico, New York, North Carolina, and Texas as the deadline has already passed to file and you won't get a chance to vote for West. (Unless you want to write him in.)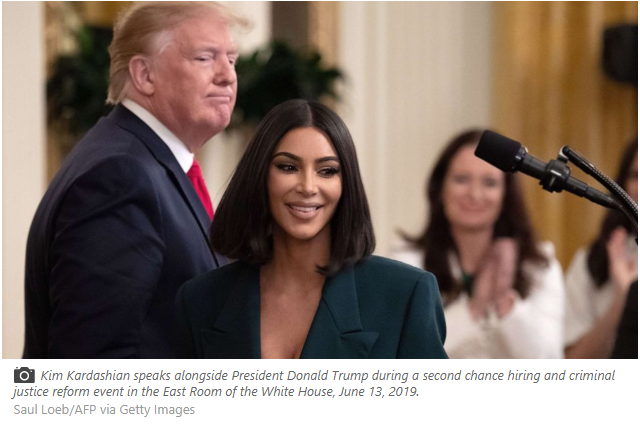 Kim Kardashian West (Kanye West's wife) has spent a fair amount of time at the White House over the past few years and met with Trump to push the criminal reform policy. She first met with the president in 2018 when she secured the commutation of a Tennessee woman's life sentence for a nonviolent drug offense. She is also doing a law degree which would certainly be in her favor as a first lady.
Although many believe this flash announcement to be ludicrous and a stunt for publicity, West has the full support of Tesla's, Elon Musk endorsing his twitter post almost immediately along with many others.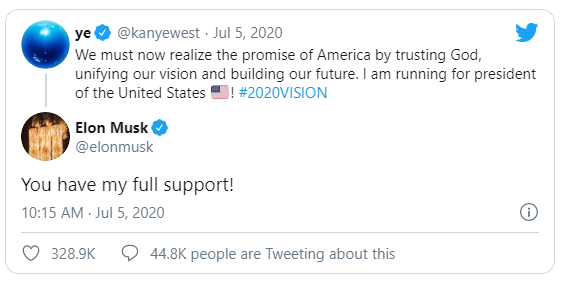 Only a week prior to the announcement, Kanye West, the Christian rapper, Jesus Is King star, released the first single off his upcoming album "God's Country" titled "Wash Us In The Blood" which would make a "hella interesting" campaign song for the hard-hitting, multi-tasking artist.
There's a powerful message behind this song that sounds nothing like a prayer but it's Kanye's way to drive home and show you the urgency of his call to action for the oppression and injustice in the world where Kanye says things must change. He calls out to God and the Holy Spirit for help and says "We need you now" as people are dying and the world is in chaos and a change has to happen sooner.
The White House has been the home of an actor (Reagan), now an entrepreneur/TV personality, (Trump), and now possibly a born again power rapper. All I know is something's got to give and make way for real transformational change. As the saying goes " stranger things have happened" and I guess only time will tell if West and his supporters are serious about this humongous endeavor.


Deb Williams
A Crypto/Blockchain enthusiast and a strong advocate for technology, progress, and freedom of speech. I embrace "change" with a passion and my purpose in life is to help people understand, accept, and move forward with enthusiasm to achieve their goals.