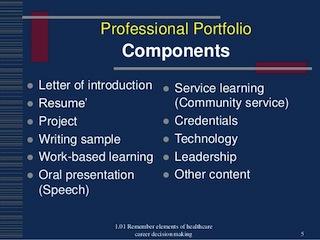 Glenn E. Fleming, MD, MPH, Contributor, MarketHive
In this era of inbound marketing, we are constantly discussing the importance of making sure that the traits and characteristics that are associated with our personal lives are congruent with those that define our professional lives. Many would refer to this as our "brand," or that 'intersection' of values, traits, & characteristics that are prevalent in both our personal and professional worlds.
For most, it should be easy to determine another person's character within a specific period of time of interacting with them. Having this information combined with a decent understanding of that person's professional background, would serve as a good starting point for understanding that individual's brand.
As healthcare professionals, many of us are guilty of what many may call outbound marketing strategies. When we are applying for jobs or looking to advance our careers, we tend to update our CVs and then jump right into the "applying process" but then we forget to do all the other important things that matter. These include having a completed LinkedIn profile with updated professional photo and publishing articles (or blogs) that further explain who we are & what we do.
More specifically, we should consider:
*Establishing ourselves with our potential customer base (i.e., patients, hospitals/healthcare facilities, etc) by making sure we can be easily found online
*Making sure our online professional profiles (think LinkedIn) are congruent with who we are and what our mission (or company's mission may be (i.e., branding).
*Making sure we have a current, professional photograph that clearly shows our face
*Ensuring that our certifications/credentials are highlighted and current
* Publishing blogs (articles) about our product(s) and how it relates to our potential customer base (i.e., areas of healthcare we practice, our target patient population, what services we offer, etc)
In summary, we must take the time to make ourselves more visible. Gone are the days when patients and healthcare facilities would solely depend on our state's medical board or sites like Healthgrades to conduct their due diligence.
They want to be able to do a quick Google search and find us along with our current professional photo, our certifications/qualifications, areas of practice, beliefs, etc so that they can make better choices as informed consumers and stakeholders in healthcare.
Remember that healthcare, like many other sectors, is rapidly changing and will continue to become more like a "big business." This means familiarizing ourselves with inbound marketing strategies while ensuring that our online professional portfolio remains current.
Ultimately, the assumption is that we will build a loyal customer base (i.e., patients/healthcare facility/etc) and if our product (or services) is really great, then they will keep coming back for more and they will tell their friends, colleagues, etc about it.
Because we took the time to establish credibility and online authority through implementation of the above, we will have accomplished two things:
positive word-of-mouth references from former patients/employers/healthcare facilities, etc (more subjective); and
a legitimate online "place" for those who do not yet know who we are (or our business) to easily find us to verify the information (more objective).
Alan Zibluk Markethive Founding Member