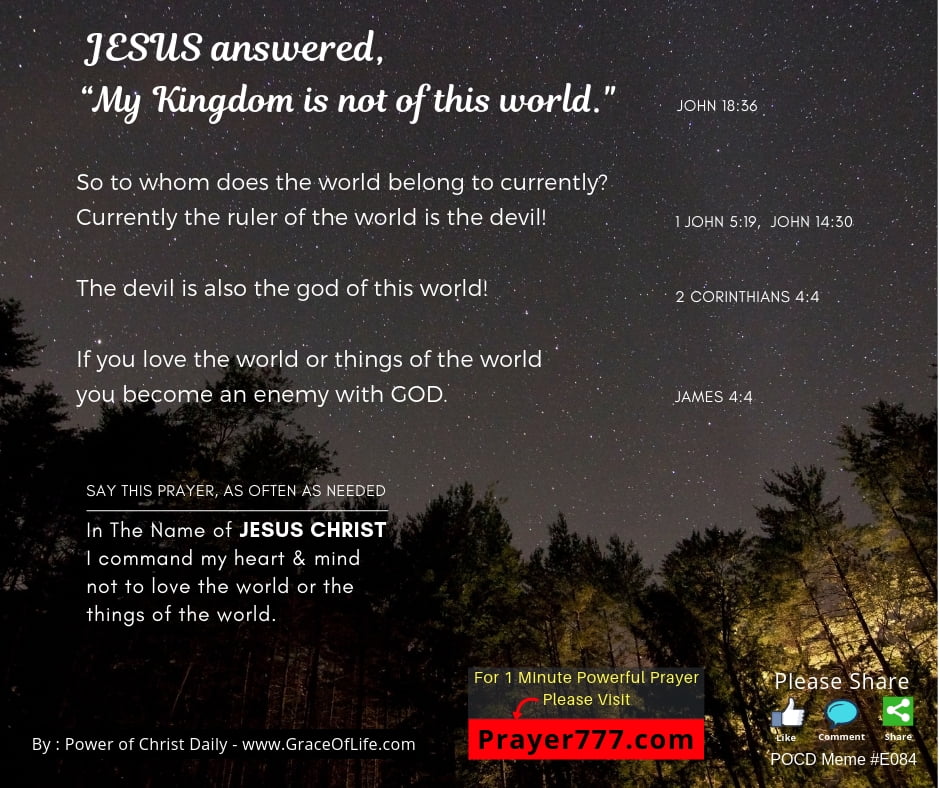 TITLE: MY KINGDOM IS NOT OF THIS WORLD!
JESUS answered: "My Kingdom is not of this world." JOHN 18:33
So to whom does the world belong to currently? Currently, the ruler of the world is the devil! 1 JOHN 5:19, JOHN 14:30
The devil is also the god of this world! 2 CORINTHIANS 4:4

If you love the world or things of the world, you become an enemy with GOD. JAMES 4:4
SAY THIS PRAYER, AS OFTEN AS NEEDED:
In The Name of JESUS CHRIST, I command my heart & mind not to love the world or the things of the world.
For the 1 Minute Powerful Prayer, please visit: https://prayer777.com
Alan Zibluk Markethive Founding Member