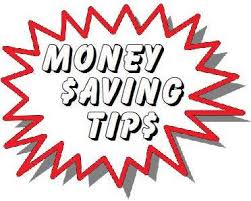 Since my seasonal job is coming to an end I am taking stock of my financial situation and looking for way to reduce my spending. During the past year I have been teaching my wife how to control how she spends the income from her own part time job.
I used to use Quicken but when I changed my operating system to Linux, I was forced to change to Moneydance, both system are fairly similar and provide ways to control budgets and track expenditure by categories. I am generally responsible for all general bills including my car costs, with my wife responsible for her sons expenditure plus supporting her family in the Philippines and her car costs. We both are responsible for saving.
We have a mixture of Joint accounts, a business account and our own savings accounts. This year I opened a number of additional accounts to cover house insurance, car insurance, road tax and property tax in the Philippines. The additional saving accounts provide a way of saving money , rather than paying the services on a monthly basis with includes interest ,we renew on a yearly basis which saves us money for those accounts which do not allow interest free monthly payment.
I have even set up a number of automated bank transfers which distribute our income a couple of days after it is received into our various saving account, they only earn a few pence in interest but the bigger saving is being in a position in future years to pay upfront and not pay interest. With interest rates expected to rise next year, this will save you money.
I have been analysing my business costs which involve purchasing products in $'s and selling in £'s with exchange rates fluctuating due to Brexit and Trump. If I use my UK debit card to purchase products I am faced with an additional charge of £11-12 and an exchange rate that favours the bank.
However if I use the services of Transferwise who I have used for many years to send money to the Philippines the exchange rate cost are more reasonable . For example they would charge £2.28 and a competitive exchange rate saving me about £10 in every transaction.
Now I do operate an account in the USA, which also has a $ debit card, if I do not charge $250 a month to my card the bank will charge me $16 per month as account charges. Now you can perhaps see that with a combination of using my US debit card to purchase products and transferring funds to my USA account I can save £10 + $16 (12.9) or around £22-32 per month.
One other way to earn money we earn money is with a Tesco Club card, collecting points when buying petrol, food, household items and other items online with Tesco direct. We earn £15-20 per month in cash back as well as additional points and offers.
Saving rates are at an all time low at the moment and to be honest its hardly worth leaving it in the bank, which is why I am using some of my savings and pumping it through my business to provide a better return, with the changes I am putting in place from above, my profits are set to grow faster.
David Ogden is an Entrepreneur at MarketHive
Alan Zibluk Markethive Founding Member