Money Pours Out of Gold in Favour of Bitcoin
As Bitcoin reaches all-time highs, investors on Wall Street are abandoning precious metals in favour of BTC.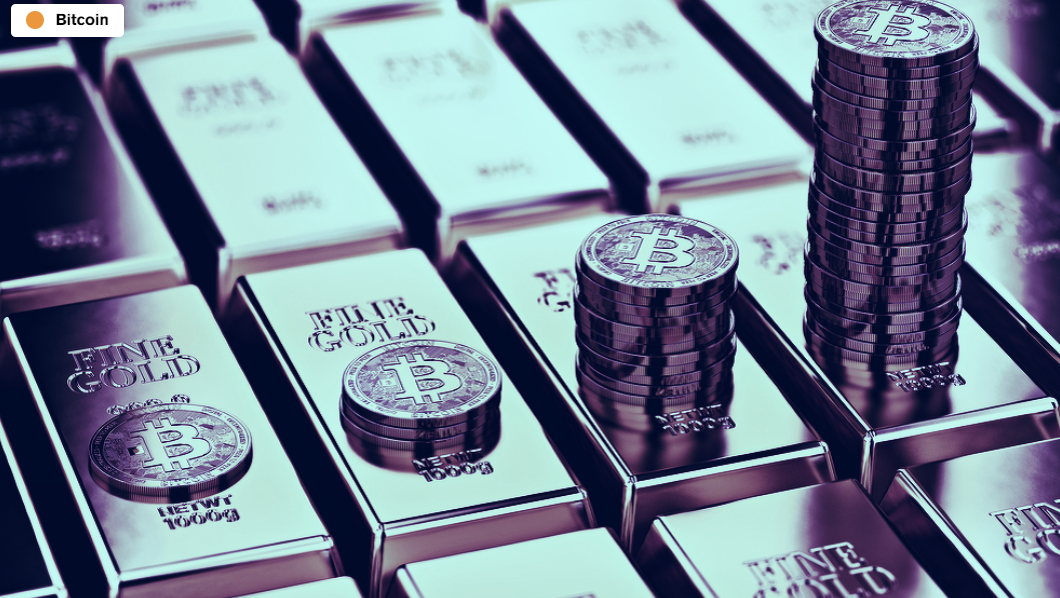 In brief
Bitcoin's record-breaking performance is being fuelled by money traditionally held in gold.
More than $5 billion worth of precious metals have been dropped from investment funds.
Wall Street is showing signs of recovery as a vaccine draws nearer.
Bitcoin has historically been referred to by some as crypto's answer to gold. Others have found Bitcoin's behaviour loosely correlated with the precious metal. But ever since the world's largest cryptocurrency surpassed its previous all-time high yesterday, Bitcoin and gold are being seen less as bedfellows and more as potential adversaries.

According to an analysis on the precious metals market by JPMorgan Chase, 93 tons of precious metals have been dumped by bullion-backed funds, worth some $5 billion since November 6.
Meanwhile, Grayscale's Bitcoin Trust, the on-ramp for institutional investors to gain exposure to Bitcoin, has doubled since the start of August. Grayscale has been hoovering up all the Bitcoin it can get its hands on — just this week, it added another 7,300BTC worth $140 million to its coffers.
"Gold was really the safe asset of the past world and baby boomer generation," Jean-Marc Bonnefous, a former commodities hedge fund manager turned crypto investor told Bloomberg. "Now it's being replaced by automated assets like Bitcoin."
The 2020 Bitcoin boom has been characterised by an ever-growing list of Wall Street converts.

Most recently, BlackRock Chief Investment Officer for Fixed Income Rick Rieder told CNBC that the currency is "here to stay" and that it was "so much more functional than passing a bar of gold around."
"I have changed my mind!" wrote Sanford C. Bernstein strategist Inigo Fraser-Jenkins in a report Monday. Bitcoin won't replace gold, but there's room for both, he said, especially if the future is one of inflation and extreme debt levels.
Even George Soros' former money man thinks Bitcoin is an investment vehicle like no other.
Now, it would be churlish to think that the $5 billion less gold sitting in investment funds has been transferred straight to Bitcoin. If that were the case, BTC's price would be up in the $30,000s.
Instead, most of the money has been moved into stocks that are recovering in light of a COVID vaccine looming on the horizon. Gold's position as a safe haven traditionally dwindles when stock market prices are increasing. But for how long will gold be the safe, warm place for money to hide when it's cold outside? Now that's a good question.
Wall Street shows strong COVID led recovery
Speaking of stock markets, things are looking a lot rosier across Europe and the US. The European Stoxx 600 index is up 0.3%, the FTSE 100 opened 0.5% higher, the CAC 40 rose 0.5% in Paris, and the export-focused DAX was boosted 0.6%.
Over in America, US stock futures were also all in the green. S&P futures were 0.8% higher, Dow Jones futures was up 0.7% and the Nasdaq gained 0.8%.
As a vaccine rollout draws ever nearer markets are preparing themselves for a bull run according to analysts. Indeed, November was the best month ever for global equities since 1982, with many expecting records to be broken as life returns to normal.
But as we've said before, what happens on the stock market is drifting further away from what life is like on Wall Street. We'll cover this idea in full in our Friday long read.