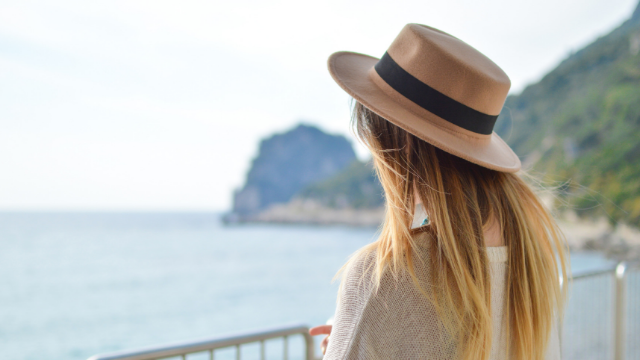 Do you love yourself?
Written by GodLife on 02/08/2016
Series: Weekly Devotional
Tags: Faith, Growth, Identity, Self Esteem, Shame
---
A second [commandment] is equally important: 'Love your neighbor as yourself.'

Matthew 22:39
When Jesus quoted Leviticus 19:18, He was not teaching us to love ourselves. In stating that we already love ourselves, He was using the quality of that already-present love for ourselves to teach us how to love others. One who really loves is fully-invested in the loved one's best interests. Here are three ways that attitude towards self is supposed to be altered when God gives us a new heart (Psalm 51:10) with His love poured out (Romans 5:5) in it.
1. Practice repentance: Guilt brings shame and hopelessness.
The whole time God is working through the things which happen to you to conform you to Christ's image (Romans 8:28-29), the world is also trying to force you to conform to its own. (Romans 12:2) One of the ways this is done is through subtle reasoning meant to make you arrogantly ignore God and your obligation to obey Him. (2 Corinthians 10:5) Two equally harmful reactions to guilt feelings are often advised by the wisdom of this world. We can excuse them by labeling them "false guilt", or we can blame others (parents, teachers, or other authorities) for them. But the Bible warns us, "The human heart is the most deceitful of all things, and desperately wicked. Who really knows how bad it is?" (Jeremiah 17:9) Guilt feelings are usually due to real guilt. Our new nature still wars with an old one, (Galatians 5:17) and we still sin. Obeying God, (and loving ourselves His way), means confessing and agreeing with Him about our sin. (1 John 1:7-9)
2. Practice humility: We do not want to be judged by our actions.
An unhealthy self-image tends to bounce back and forth between the hopelessness of guilt and the pride of accomplishment. Spiritually speaking, you are in one of two categories. If you are "in Adam," you are destined to be judged by your works—and will perish. If you are in Christ, you are credited with His perfection—and destined for eternal life. (1 Corinthians 15:22; 2 Corinthians 5:21) Embracing God's plan to conform you to His image (Romans 8:28-29again) means making God's will, (Christ's exaltation, not yours), the point of your life. (Matt. 5:16; Luke 22:42; Philippians 2:5-9)
3. Accept Assurance: We have value to God!
Look to Jesus to find your identity. To keep from bouncing back and forth from pride to shame, center on God Himself. He wants all people everywhere to turn away from sin and a selfish life, (Acts 17:30), and find security in Jesus' statement on the cross: "it is finished!" (John 19:30) Your sin has been paid for. Christ's sinless record can be credited to you.
Esteem means value. Value of self, apart from what God says about us or wants for us, is idolatry. On the other hand, God's investment in you is total. He has invested His image in you. (Genesis 1:27) He has invested His life's blood in you. (Acts 20:28) He is not ashamed to call you His children, brothers and sisters to Christ. (Hebrews 2:11-13, 1 John 3:1) Will His investment in you bring a return?
---
Pray this week:
Father, I confess I have gone my own way like a straying sheep. I have no confidence in my own work but only in what Jesus has done for me. Show me His way, and help me to follow it, I pray in Jesus' name, Amen.
---
Where does your value come from?
Alan Zibluk Markethive Founding Member