Clock Ticking for Altcoins as Bitcoin Breaks $1.3 bln 24h Trade Volume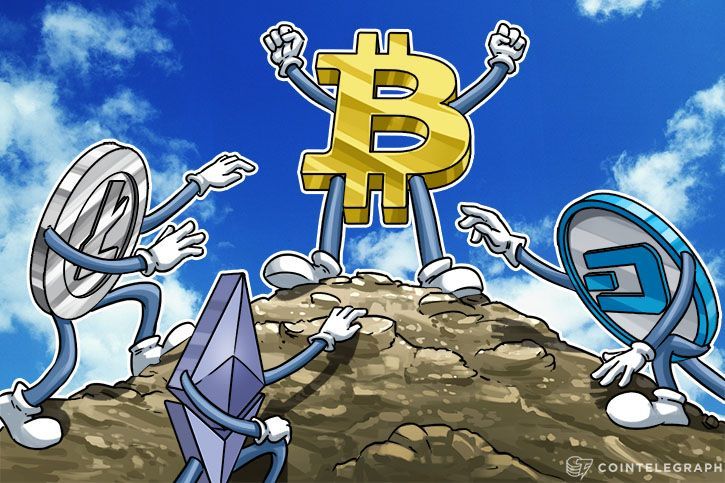 As the 24-hour transaction volume of the top digital currency Bitcoin
reached a historical high of $1.3 bln this week, the days of altcoins that solve no substantial problem may soon be over — or tested to a point of failure. The rising Bitcoin price which seldom reflects negatively on most alternative currencies is going to tell on their success. For those who have noticed, the more Bitcoin rises, the lowermost altcoins go — even the super altcoins. This could be as a result of the established fact that one has to buy Bitcoin to get into altcoins and vice versa to opt out. Or it could be as a result of a reduced confidence in what some — if not most — of these altcoins have to offer. There are also words of some being scams and others being clones of another or serving the same purpose with another.
Time for altcoins show what they are worth
Whatever is the case of every altcoin, what they really stand for would be tested in due course unless the rise of Bitcoin gets stalled. Their existence could be affected negatively unless they evolve to be a true representation of their initial ideas and market more to show off their achievements. New ideas are popping up every day and some would definitely become obsolete. The thought that the market decides really needs to be given consideration now especially as there is a growing notion that an altcoin bubble is in the making and it could pop at some point. Bitcoin's rise is setting a standard that altcoins need to rise up to so as to wax stronger as well.
Bitcoin's superiority
The reality of each and every passing year that Bitcoin has survived without being crushed to the ground- some investors report huge returns on their investments along the way- is sinking into the minds of more people. The confidence level in the currency has risen and new users are coming into the cryptocurrency world. It's truly decentralized nature also makes its extremely difficult for its protocol to be changed by anyone or some developers unlike it's the case with some altcoins — a good side to the SegWit/scalability standoff. Now aiming for the $2,000 price tag, the Bitcoin scarcity factor seems to be kicking in and pushing for demands that increase its value — remember last year's block reward halving. It throws a greater challenge to altcoins and their need to brace up for what could be coming.
Chuck Reynolds
Contributor
Please click either Link to Learn more about -Bitcoin.
Alan Zibluk Markethive Founding Member