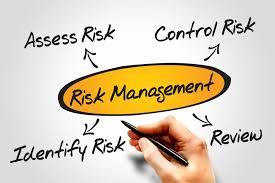 Bitcoin Surge Is Driven by People Leaving Riskier Digital Currencies, Say Execs
Bitcoin's dramatic surge may be more than just a speculative frenzy. The recent rally is being driven partially by enthusiasts rotating out of riskier digital assets and into the more established cryptocurrency, according to industry executives.
"A lot of the volume into bitcoin right now is actually not dollar or yen or euro into bitcoin, but is rather alt digital assets," said Peter Smith, co-founder and CEO of digital asset software platform Blockchain, at an industry conference Tuesday that brought in 2,700 people on the first day. "People do view a lot of these newer assets as more risky, and so when they make big gains there, they're selling down those gains and rotating into bitcoin."
Numerous alternative cryptocurrencies, or "altcoins" such as ripple, have emerged since bitcoin broke into public consciousness in 2013. Companies can sell new tokens through initial coin offerings, or ICOs. While the cost of one bitcoin has skyrocketed to more than $2,000 from just 8 cents in 2010, you can buy one litecoin for about $30.
The price of ether, the cryptocurrency tied to the Ethereum blockchain, has almost doubled in the last week.
Some are worried that there's a bitcoin bubble in the making, but Smith and Erik Voorhees, founder and chief executive officer of cryptocurrency exchange ShapeShift, aren't too concerned. Booms and busts are a normal part of any economic cycle, they said at the Consensus 2017 conference.
"Every time bitcoin goes through these bubbles, a whole new wave of users come in," Voorhees said. "The reason that bitcoin is taking off is because banks have not been innovating."
The surge has also been tied to global political uncertainty and increased interest in Asia. Chinese stocks have slumped in recent months as bitcoin soared. The Shanghai Composite Index has fallen 6.9 percent from its high this year on April 11 amid concern authorities will step up measures to crack down on leveraged trading. China also may publish bitcoin regulations in June, according to a report earlier this month.
"Bitcoin up 100% in under 2 months. Shanghai down almost 10% same timeframe, compared to most global stocks up. Probably not a coincidence!" Doubleline Capital CEO Jeff Gundlach wrote in a tweet Tuesday.
ShapeShift users, only about 15 percent of whom are in the U.S., are moving small amounts of value between different digital tokens as they speculate about the best place to put their money, Voorhees said. Bitcoin is the "least speculative" of the digital assets, he explained.
Smith's company, which added former Barclays Plc CEO Antony Jenkins as a board member last year, has grown every year regardless of bitcoin's price, he said.
"One of the beautiful things about bitcoin is you get to see free-market economics at work every day, and bubbles and creative destruction are part of that process," added Smith, who said people have been incorrectly writing bitcoin's obituary as it goes through natural up and down cycles. "I'm sure we'll add a lot of obituaries if the market reverses and we go down below $2,000."
David Ogden
Entrepreneur
Author: Lily Katz
Alan Zibluk Markethive Founding Member