Bitcoin hits record high after developers call off plans to split digital currency
Bitcoin was scheduled to upgrade around Nov. 16 following a proposal called SegWit2x, which would have split the digital currency in two.
However, more and more major bitcoin developers dropped their support for the upgrade in the last few months.
Developers behind SegWit2x announced Wednesday they are calling off plans for the upgrade until there is more agreement in the bitcoin community.
Bitcoin developers call off SegWit2x upgrade, avoiding hard fork 2 Hours Ago | 00:49
Bitcoin jumped Wednesday after the developers behind an upcoming split in the digital currency through an upgrade called SegWit2x announced they were suspending plans for the upgrade.
The digital currency hit a record high of $7,879.06, according to CoinDesk. Bitcoin gave up much of those gains Wednesday afternoon to trade near $7,212 after hitting a session low of $7,078.96.
The SegWit2x upgrade was scheduled to take effect around November 16 in an effort to increase the speed and cost of bitcoin transactions. However, more and more major bitcoin developers dropped their support in the last few months.
Bitcoin in the last 24 hours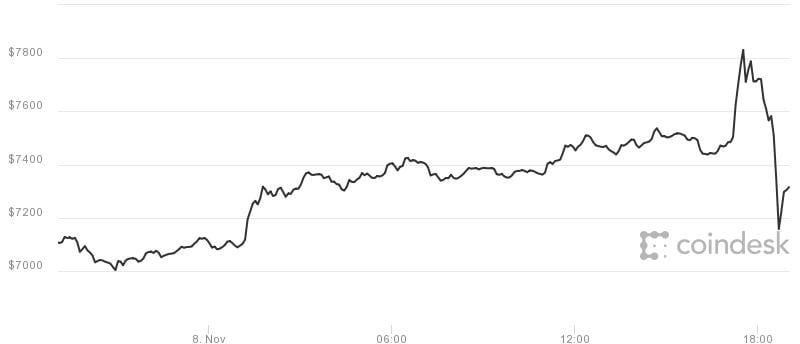 Source: CoinDesk
"Our goal has always been a smooth upgrade for Bitcoin," a group of leaders in bitcoin development told members of the SegWit2x mailing list Wednesday. "Unfortunately, it is clear that we have not built sufficient consensus for a clean blocksize upgrade at this time. Continuing on the current path could divide the community and be a setback to Bitcoin's growth. This was never the goal of Segwit2x."
As fees rise for bitcoin transactions, the developers said they hoped the digital currency community could find agreement on how to solve the problem. "Until then, we are suspending our plans for the upcoming 2MB upgrade."
The statement ended with the names of six major figures in the bitcoin business community:
BitGo CEO Mike Belshe, Xapo CEO Wences Casares, Bitmain co-founder Jihan Wu, BloqInc co-founder Jeff Garzik, Blockchain CEO and co-founder Peter Smith and ShapeShift CEO Erik Voorhees.
For most of this year, investors have had a negative view on bitcoin splits out of uncertainty over the digital currency's future. However, since bitcoin rose to record highs after its August split into bitcoin and bitcoin cash, investors began betting that subsequent splits would send the price of the original bitcoin higher. Investors at the time of a split also technically receive an equivalent amount of the offshoot currency.
Bitcoin cash traded mildly higher near $619 Wednesday, according to CoinMarketCap. Another digital currency, ethereum, rose about 4.5 percent to $307.55, according to CoinDesk.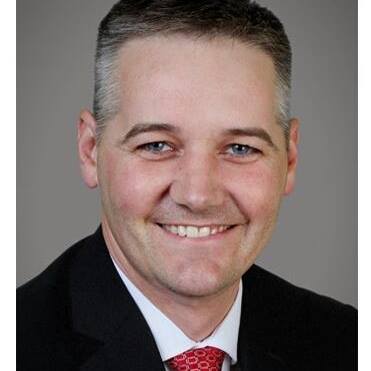 Chris Corey CMO MarketHive Inc
Author: Evelyn Cheng | @chengevelyn
Alan Zibluk Markethive Founding Member