Bitcoin Blockchain Copyright Startup Blockai Raises $950,000 amid Rebrand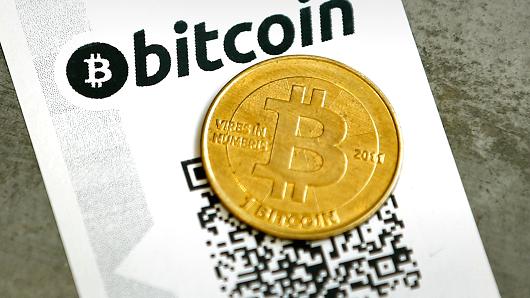 Bitcoin blockchain to allow artists to protect their creative work,
Blockai, a San Francisco, Calif.-based technology company, has developed a copyright service that uses the Bitcoin blockchain to allow artists to protect their creative work, has rebranded itself as "Binded" and has shifted its focus from technology to creating legally binding records.Get exclusive analysis of Bitcoin and learn from our trading tutorials. Join Hacked.com for just $39 now. The company has also raised an additional $950,000, according to Techcrunch. The company wants to make it easier for content creators to protect their intellectual property by building a permanent copyright on a blockchain. The company believes the new name will have broader market appeal.
Why The Need?
While the Internet has unleashed a wealth of opportunities for creative work, protecting content has posed a big challenge, especially for independent producers of digital art, literature and even computer software. Nathan Lands, the company CEO, told CCN in July he planned to develop artificial intelligence to create unique fingerprints for all copyrighted works to protect copyrights and make sure artists get paid. He compared it to Youtube's Content ID system for the entire Internet.
Funding Now Totals $1.5 Million
The new $950,000 in funding raises Binded's funding to $1.5 million. The new investors include Asahi Shimbun, a Japanese newspaper; Mistletoe, which is led by Taizo Son, the founder of GungHo, a gaming company; M&Y Growth Partners; Tokyo Founders Fund; Vectr Ventures; and Social Starts. Lands said bringing on Japanese investors will help make the copyright the global standard. Such a standard is needed given the fact that in the U.S., to file a copyright infringement lawsuit it is necessary to register a new copyright with the U.S. Copyright Office.
Lands see Binded's platform as an intermediate step, one that is less costly and time-consuming than registration, it creates an independent record that should carry legal weight. Lands said the intention is to democratize copyright. He said the Binded product will always be free. In time, more services will be added that the company could charge for, such as registering with the Copyright Office.
Chuck Reynolds
Contributor
Please click either Link to Learn more about – TCC-Bitcoin.
Alan Zibluk Markethive Founding Member