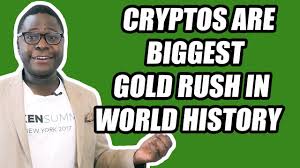 Beware Cryptocurrency Gold Rush Mentality
On one hand, it's hard for many investors not to be excited about the meteoric rise of cryptocurrencies in the past few months. Bitcoin has roughly tripled in value since the beginning of the year, Ethereum is up by about 40 times, and Ripple, one of the newest arrivals on the scene, gained a shocking 3800%. What's more, the total market cap for the cryptocurrency industry has been steadily increasing as well, and more and more businesses are finding ways to incorporate digital currencies into their models and payment systems. However, with all of this excitement about the new industry, there are also many analysts approaching with caution. Aberdeen Asset Management is one of the latest firms to do so, suggesting that there is a virtual currency bubble which will, at some point, eventually burst.
Prices Driven By Speculation?
In an interview with Bloomberg, the head of global venture capital at Aberdeen Asset Management had some words of caution for investors considering the cryptocurrency field. Peter Denious said that "prices right now aren't being driven by network usage, they're being driven by speculation that tokens are going to appreciate. It's a gold-rush mentality." Denious and others point to the rapid increase in the number of initial coin offerings, or ICOs, as well as the quick gains in the price of tokens upon listing as two signs that a bubble is in effect. ICOs are tremendously successful, with many companies operating in the blockchain space making millions of dollars in minutes, even if they have no proven or distinctive idea backing their token.
Cryptocurrencies Not the Only Assets to Reach Heights
It may be important to note, however, that digital currencies are not the only assets which have seen gains to record levels in recent months. The returns on the leading cryptocurrencies so far in 2017 have been unparalleled in other areas, but other asset classes have also made impressive gains. Nasdaq and S&P 500 indices are at record levels, despite the widespread uncertainty surrounding global markets. At the same time, housing prices seem to have mostly recovered from an earlier burst.
Coin Telegraph suggests that the increase in asset prices may be due to large degrees of liquidity across global markets, thanks to quantitative easing by many central banks around the world. Considering this possible reason for the gains, it may not be just a cryptocurrency bubble that eventually bursts. If there is, in fact, a burgeoning bubble in either the real estate or equity worlds, those could have serious and long-lasting effects on the worldwide economy. As cryptocurrencies are untested, it's more difficult to say what the impact of a bubble burst would be in that area.
David Ogden
Entrepreneur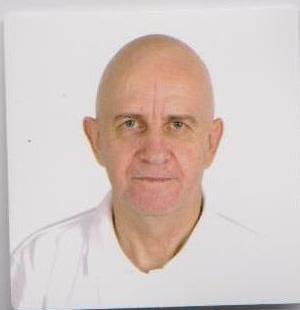 Author: Nathan Reiff |
Alan Zibluk Markethive Founding Member