Australia Will Recognize Bitcoin as Money and Protect Bitcoin Businesses, No Taxes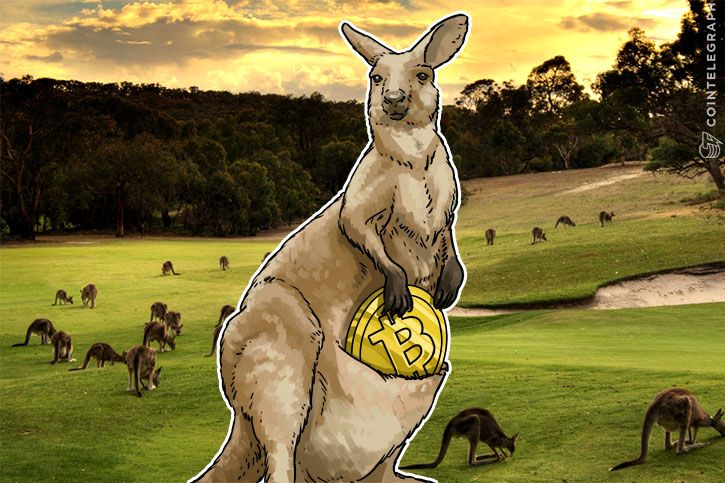 The Commonwealth Scientific and Industrial Research Organisation
UPD: The Commonwealth Scientific and Industrial Research Organisation (CSIRO), the federal government agency for scientific research in Australia, stated that Blockchain technology will have a profound impact on the Australian economy. Bitcoin will be treated as money in Australia by July 1, 2017, and will be exempt from goods and services tax (GST). Bitcoin traders and investors will not be taxed for purchasing and selling Bitcoin through regulated exchanges and trading platforms. Over the past two years, the Australian Bitcoin exchange market significantly fell behind growing markets such as South Korea, Japan and South Korea, that control more than half of the global Bitcoin exchange market share.
Two majors factors which drove startups, exchanges and businesses dealing with Bitcoin and other digital currencies in Australia away from the country where the termination of banking services by leading Australian banks due to their anti-competitive nature and the double taxation of Bitcoin trading by the Australian government. Starting July 1 however, double taxation and trading and goods and services taxation on Bitcoin will be exempted. In its 2017 to 2018 budget for "Backing innovation and FinTech,"
The Australian government wrote:
"The Government will make it easier for new innovative digital currency businesses to operate in Australia. From 1 July 2017, purchases of digital currency will no longer be subject to the GST, allowing digital currencies to be treated just like money for GST purposes. Currently, consumers who use digital currencies can effectively bear GST twice: once on the purchase of the digital currency and once again on its use in exchange for other goods and services subject to the GST."
The government will also protect Bitcoin businesses and exchanges
More importantly, the Australian government's new vision to spur the growth of fintech and the digital currency market would most likely prevent local banks and financial institutions for unfairly denying banking services to Bitcoin businesses and exchanges. If the above mentioned issues can be resolved by July 1, the Australian Bitcoin market could potentially experience a rapid growth in terms of user base and trading volumes.
The document further read:
"Innovation will drive productivity growth in Australia. That is why the Government's $1.1 bln National Innovation and Science Agenda (NISA) is designed to enable Australia to take full advantage of new economic opportunities. The Government is committed to establishing Australia as a leading global financial technology (fintech) hub and is announcing a new package that aims to position our local fintech industry as a world leader."
At the Blockchain NZ conference held in Auckland, New Zealand earlier this week, Bitcoin and security expert Andreas Antonopoulos emphasized the Australian government's uninvolvement in its local Bitcoin market and the impact of such actions on Bitcoin businesses and exchanges. More to that, Antonopoulos criticized the local government's taxation policy on Bitcoin, which essentially drove away businesses and users from Australia to other countries.
"Governments can choose to either do nothing — which is okay, make things worse for cryptocurrency trading — like what Australia did by imposing sales taxes on all cryptocurrency transactions, or they can make things easier for companies by reining in the banks and encouraging companies by creating a level playing field," Antonopoulos said. With Australia's new policy, the Bitcoin ecosystem in the country could change drastically. Banks will start offering services to Bitcoin exchanges and traders will not be taxed with GST upon the purchase of Bitcoin.
Chuck Reynolds
Contributor
Please click either Link to Learn more about -Bitcoin.
Alan Zibluk Markethive Founding Member