Australia rolls out plans for a $175 billion blockchain sector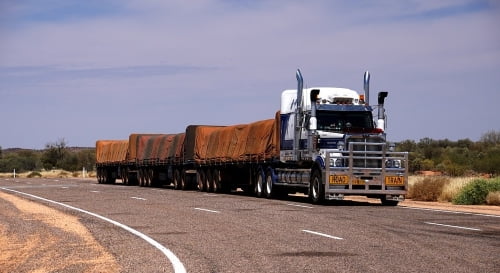 By Will Heasman
Australia's finalized national blockchain strategy will overhaul the country's infrastructure, expecting to produce a blockchain sector worth $175 billion.
Australia is gunning to become a global leader in blockchain technology, with the unveiling of its new national blockchain strategy and roadmap. According to the Sydney Morning Herald, the roadmap will overhaul the country's banking, export, and education infrastructure—producing a sector worth $175 billion (AUD 259.4 billion).
It's been almost a year in the making, but Australia's plans for blockchain inclusion are underway, with an initial focus on the county's booming export industry. According to Karen Andrews, minister for industry, science, and technology, blockchain's capacity to transform supply chain management will help "strengthen export opportunities."
"I think what's really exciting is the potential for blockchain to strengthen export opportunities, helping Aussie producers and manufacturers track their goods, which are in demand around the world because of our clean, green reputation," Andrews said.
She also highlighted that the blockchain roadmap could wind up fetching the sector a cool $175 billion (AUD 259.4 billion); however, as of yet, no government funds have been allocated to execute the plan.
Wine, banking and investment in blockchain
A particular focus for the blockchain roadmap is the country's wine exports, a sector worth $1.9 billion (AUD 2.91 billion) last year. One strategy highlighted in the roadmap involves compiling a "detailed economic analysis" of the wine export industry via blockchain tech.
The roadmap also nods to blockchain's ability to streamline the banking process—particularly when it comes to Know-Your-Customer (KYC) checks. "As the use of blockchain in financial technology develops beyond cryptocurrencies, it presents opportunities to enhance consumer outcomes in retail banking, including through facilitating the KYC process," it reads.
Australia's startups can also breathe a sigh of relief. The latter half of the grand plan highlights the reworking of policy to be more inclusive of digital technologies.
Moreover, the roadmap details plan to work with Austrade—the Australian Government's trade, investment, and education promotion agency. Austrade will reportedly create a development program for Aussie startups, facilitating a blockchain-focused "inbound investment program" to entice potential investors.
Article produced by Will Heasman
https://decrypt.co/18681/australia-rolls-out-plans-for-a-175-billion-blockchain-sector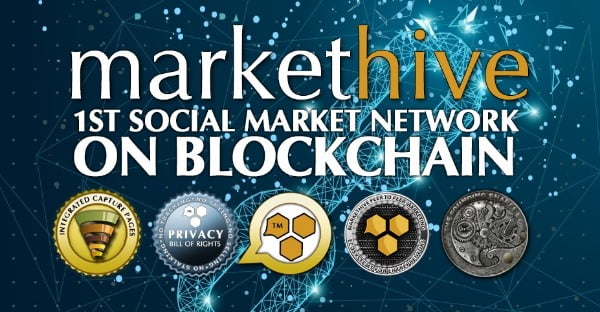 Own A Piece Of Markethive — Lifetime Income Opportunity
Markethive, the first Social/Market Network built on the Blockchain, introduces The Entrepreneur Program
The Entrepreneur program is designed to leverage your system. Your free Markethive system is a market network, like a social network, but with powerful inbound marketing tools integrated into the system. This premier hybrid social network includes news feeds, blogging platforms, video channels, chat channels, groups, image sharing, link hubs, resume, profile page and peer to peer commerce. But more than a social network, we have also delivered to you "Inbound Marketing tools" like broadcasting, capture pages, lead funnels, autoresponders, self-replicating group tools, traffic analytics, and more. Plus, we are built on the Blockchain which allows Airdrops of 500 Markethive Coin (MHV) upon joining and micropayments for using the tools mentioned above. This is all free to you.
The Entrepreneur program is designed to add gold plating to an already stellar and unbelievably valuable system you receive for free.
The Markethive Coin — MHV Consumer Coin
Notably, MHV was listed on the first of many exchanges, including its own exchange [in development] in March in 2019 and is currently valued at $0.18. The Markethive coin will not be dependent upon speculative value as is the case with other cryptocurrencies and platforms, thereby creating eternal economic velocity in the entrepreneur ecosystem within Markethive.
Click here, Markethive is Completely Free To Join


Click here, Markethive is Completely Free To Join