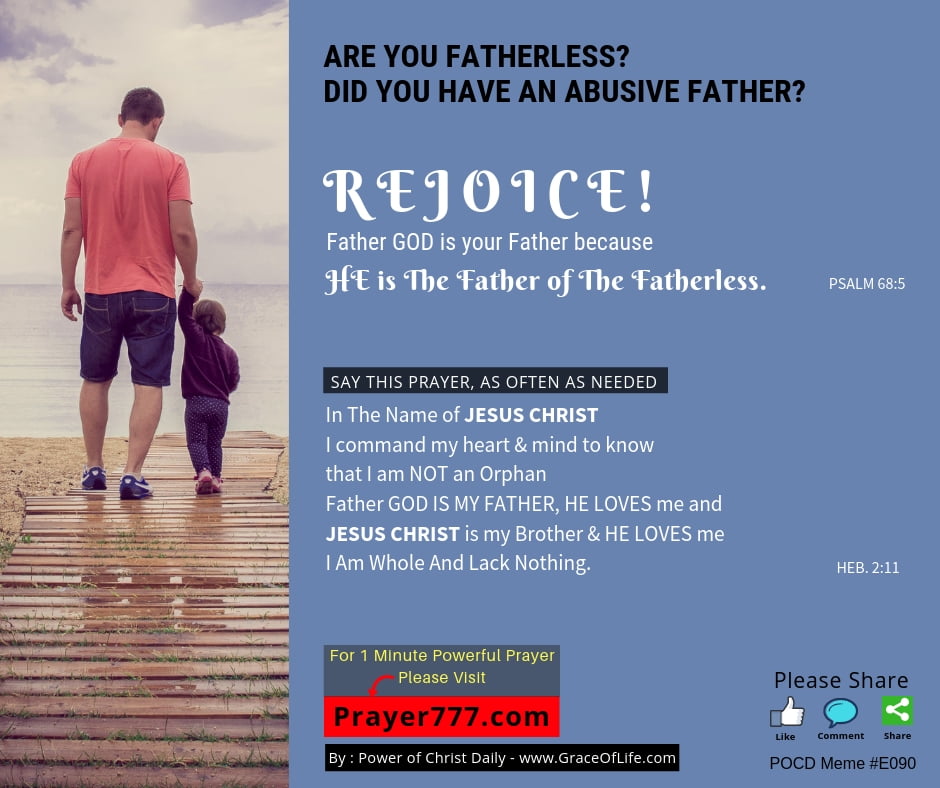 ARE YOU FATHERLESS?
Did You Have An Abusive Father?
REJOICE!
Father GOD is your Father because HE is The Father of the Fatherless.
PSALM 68:5 (Amplified Bible)
(A father of the fatherless and a judge and protector of the widows,
Is God in His holy habitation.)
SAY THIS PRAYER, AS OFTEN AS NEEDED:
In The Name of JESUS CHRIST, I command my heart & mind to know that I am NOT an Orphan. Father GOD IS MY FATHER, HE LOVES me and JESUS CHRIST is my Brother & HE LOVES me. I Am Whole and Lack Nothing.
HEB. 2:11 (Amplified Bible)
(Both Jesus who sanctifies and those who are sanctified [that is, spiritually transformed, made holy, and set apart for God's purpose] are all from one Father; for this reason He is not ashamed to call them [a]brothers and sisters.)
For the 1 Minute Powerful Prayer, please visit: https://prayer777.com
Alan Zibluk Markethive Founding Member